THE BEST BMX BIKE BUYERS GUIDE
Author: Cooper Date Posted:19 August 2020
We've worked long and hard to answer all your questions when it comes to choosing the right BMX bike.
Read below for a detailed look into the different sized bikes, who they are best suited for and why.
Please use all this information as a guide and feel free to contact us or your local bike shop for more help.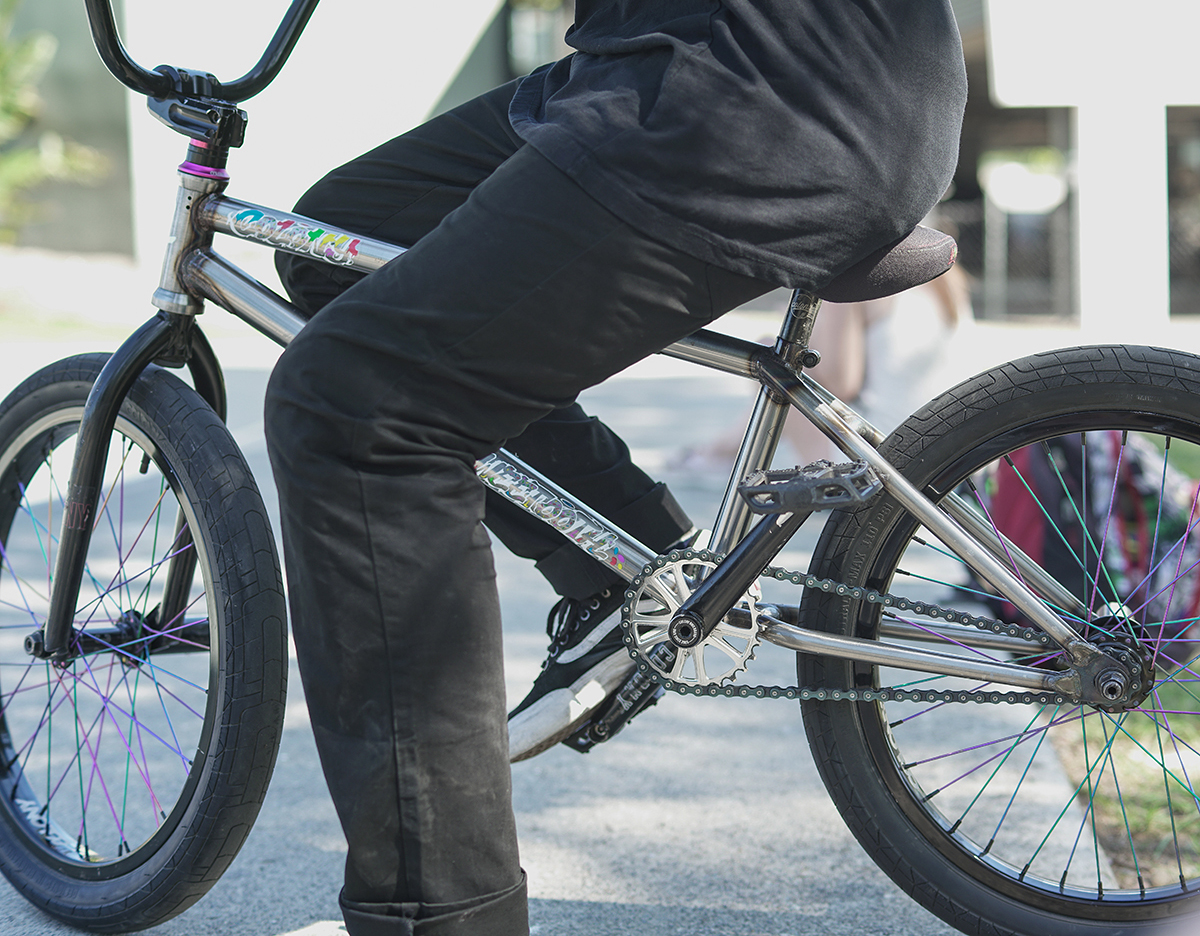 BALANCE BIKES / 2-5 YEARS OLD
Balance bikes are where it all begins really, they help with your child gaining skills with balance once they are able to walk on their own.
Weight of the balance bikes can also play a factor in the right balance bike choice.
That is why the Colony Horizon Balance bikes are one of the lightest on the market. Plus with the feature of quick release stem & seat post you can adjust the size to suit as your child grows. Check them out here.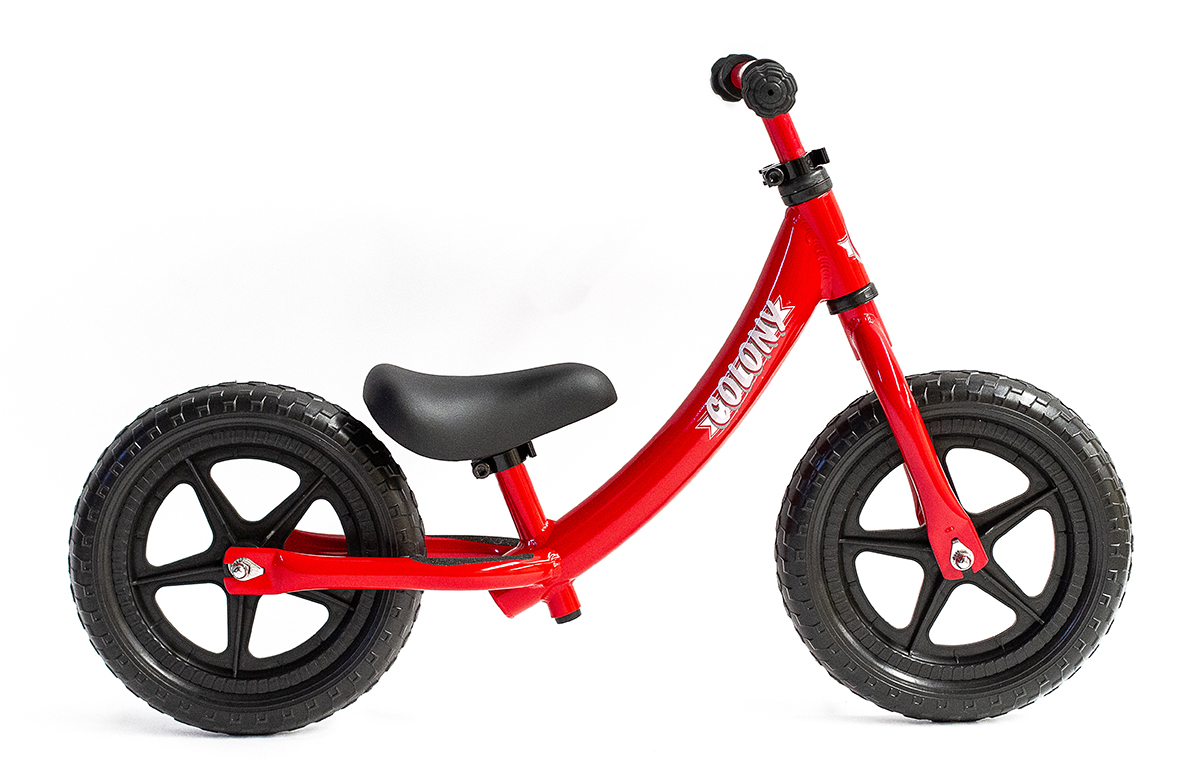 Colony Horizon Balance bike
12" BMX BIKES / 2-7 YEARS OLD (65cm - 90cm)
Once your child has mastered the skills of balance it's time to step up to a 12" or 14" BMX, some of these bikes also come with the option of adding training wheels too if you need an extra stepping stone before going solo on 2 wheels!
The Cult Juvenile is a great example of a 12" bike as it has an Alloy frame keeping it nice and light for the young rider.
We also stock quality after market 12" BMX tyres from both Cult and Colony. You can check them all out here.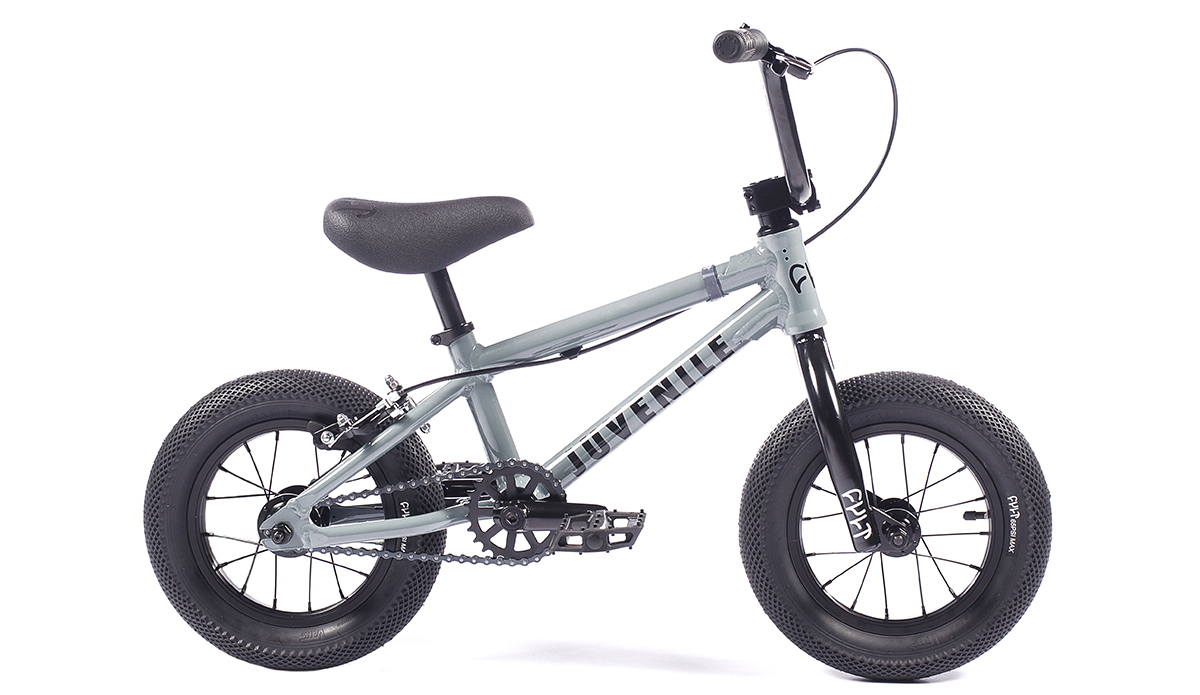 Cult Juvi 12" complete bike
14" BMX BIKES / 4-7 YEARS OLD (75cm - 105cm)
The popularity of 14" bikes has grown in recent years because a lot of kids step straight to a 14" from a 12" Balance bike which is a perefect stepping stone. Since every person is different in size, shape, skill level etc it's good to have options which is why brands like Colony and Cult have offered this size for a while now. It can also be a good size option for late bloomers who may need to skip past the 12" size. It's for reasons like this that the 14" bike is a good option to test ride.
You wont find too many differences in spec with 14" bikes but the key things to lookout for would be the material the frame is made out of... Both Colony and Cult 14" bikes have Alloy frames for light weight and eass of maneuvering. Then you have the top tube length which ultimately gives the rider more space so a taller kid might prefer the Cult Juvi as it has a longer top tube (14.5"TT) than the Colony Horizon (13.9"TT). It's also well worth looking at the bearings in the hubs as you know kids are going to be reckless with their bikes so leaving it out in the elements can cause issues with un-sealed bearings so for example the Cult Juvi has looseball hubs where as the Colony Horizon has sealed hubs front and rear so need to factor that into your choice but with sealed bearings you have less maintenance.
We also stock quality after market 14" BMX tyres from both Cult and Colony. You can check them all out here.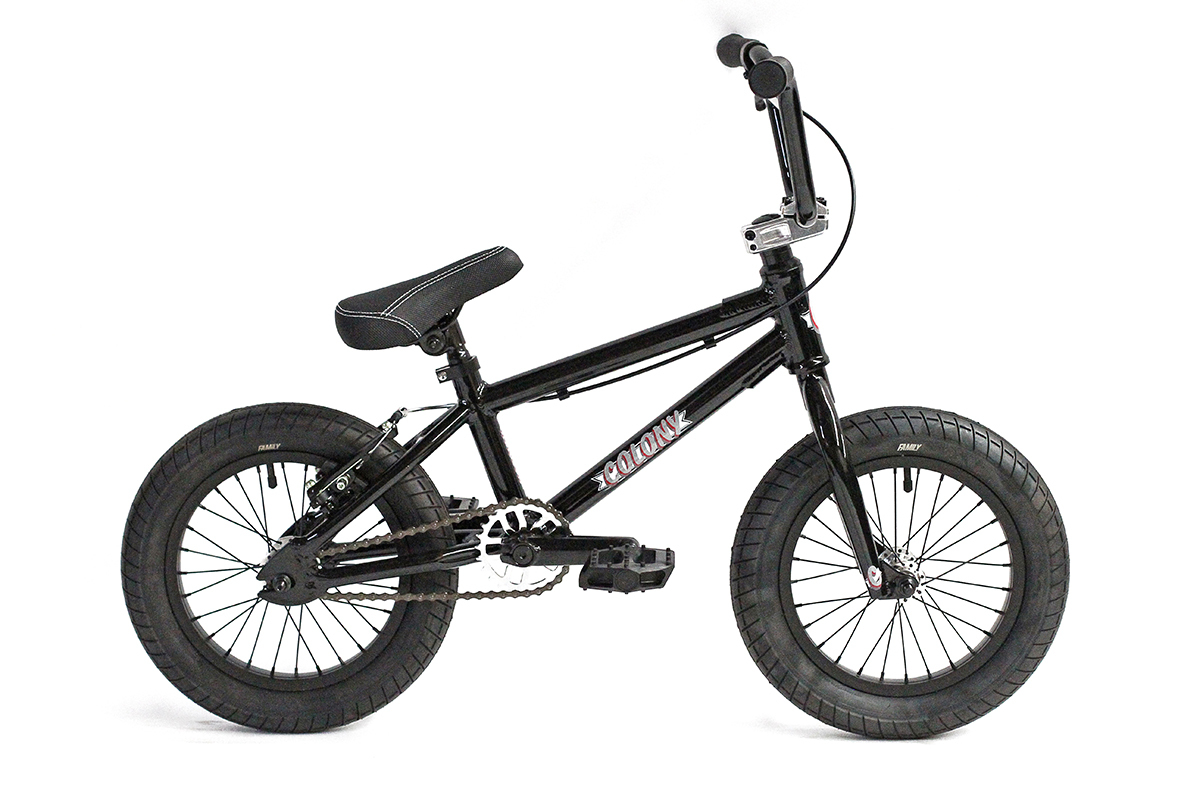 Colony Horizon 14" complete bike
16" BMX BIKES / 5-9 YEARS OLD (90cm - 115cm)
When it comes to smaller bikes up until recent years the 16" size would be the most common size. Partly because some of the current size options weren't readily available but also because it's a good stepping stone bike from a 12" or 14" before you hit the big leagues on a 20".
Understanding spec differences on the 16" bikes can be very helpful because in this day and age te skill level of a rider on a 16" can vary quite a bit. You can the young riders who are generally using their bike for just casual biking without any real interest in doing stunts. The Division Blitzer can be a good bike for this style as it's a bit cheaper being that it is a Hi-Ten frame and 1pc cranks so it's built more for just crusing around.
Then you have the Colony Horizon which is aimed more at a young rider who's enjoying jumping small jumps and riding the bike a lot so in turn it is spec'd accordingly with an Alloy frame, sealed hubs and 3pc cranks.
We also stock quality after market 16" BMX tyres from both Cult and Colony. You can check them all out here.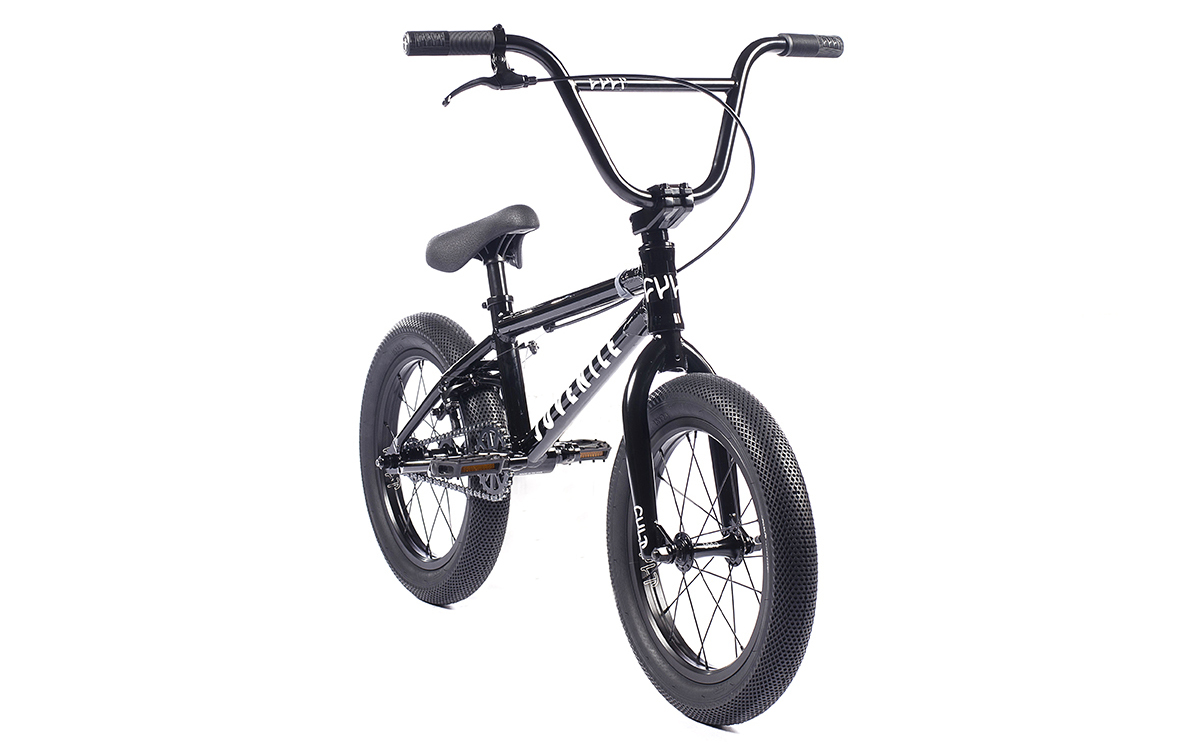 Cult Juvi 16" complete bike
18" BMX BIKES / 6-12 YEARS OLD (110cm - 145cm)
18" bikes have been very popular the last couple of years with the younger rider who is really into riding freestyle BMX but isn't quite ready for the larger 20". This is also where you see more customizing coming into the builds, both Colony and Cult offer after market high quality 18" forks. Riders often upgrade their bars, cranks and stems for a unique look and extra strength when you're doing a lot of freestyle riding such as ramp riding or jumping dirt.
So as with the 16" bikes, you need to think about what the plan is for the bike. Again the Division Blitzer is your entry level 18" bike where as the Cult Juvenile is a happy medium when you're just not sure if you'll just be crusing around the streets or hitting the local park, the Juvi gives you options to upgrade down the track if you get the itch. The Colony Horizion is similar to the Cult but with sealed hubs for extra durability.
Colony also offers their after market Sweet Tooth frame in an 18" version for the little rippers out there holding it down with the bigger guys out there.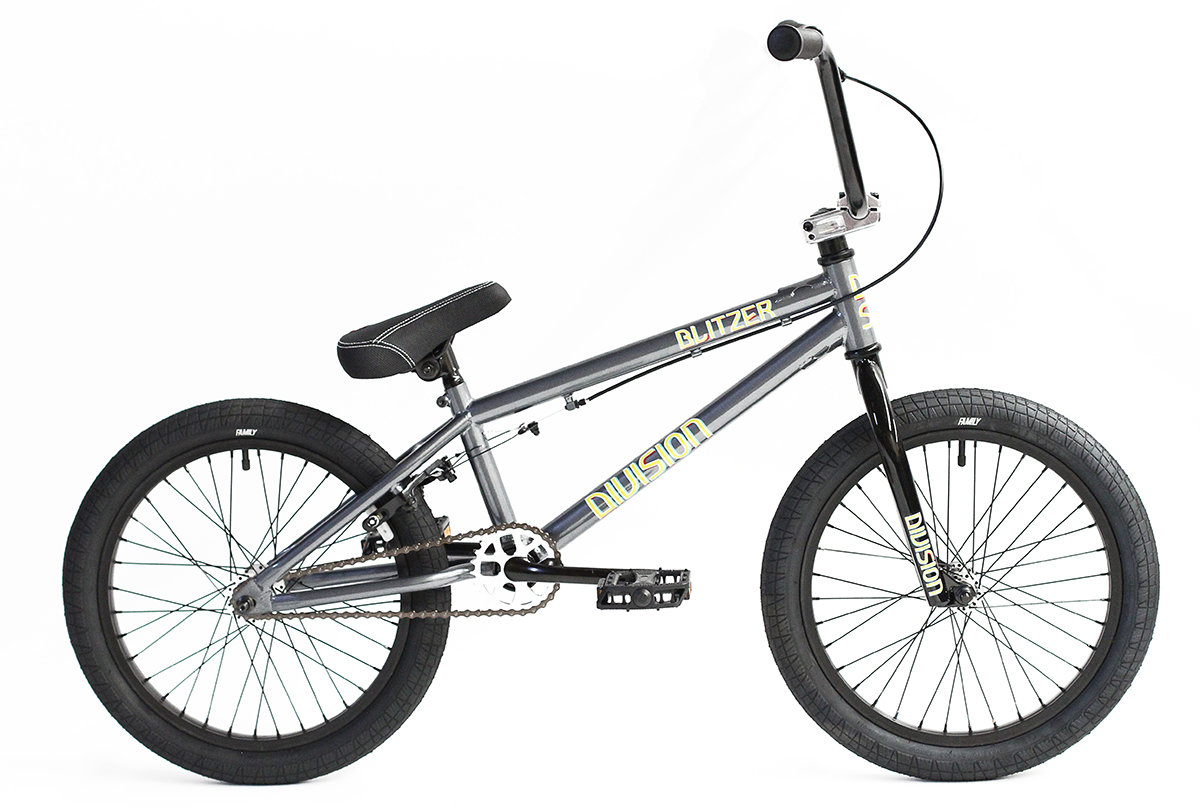 Division Blitzer 18" complete bike
20" BMX BIKES / 7-12 YEARS OLD (115cm - 145cm)
One bike that stands out on it's own in it's own class is the Colony Horizon 20". It's a rather special stepping stone bike in that it has a light weight alloy frame, shorter 18.9" top tube length. This mans it feels & rides like an 18" bike can but has the larger 20" wheels. This bike is designed for riders up to 12 years old only. It's a perfect bike to enter the 20" world & to have fun with BMX.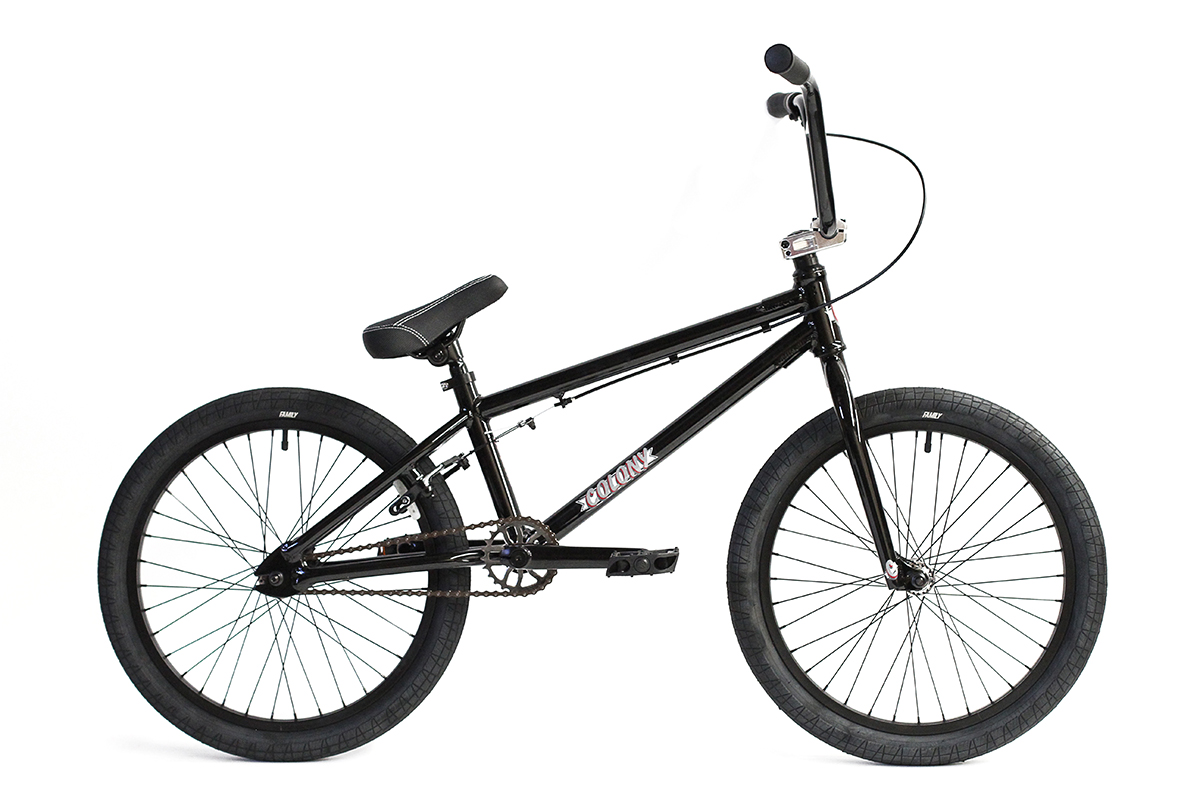 Colony Horizon 20" complete bike
20" BMX BIKES / 13+ YEARS OLD (135cm +)
The 20" bike is the most commonly used size BMX and for good reason, it has the widest range of size and age uses from 13 years old up to basically any age such as myself being 38 and still riding a 20" (20.75" TT). 20" bikes are the size you see all the Professional BMX riders using across all diciplines within BMX.
There are an almost endless amount of options when it comes to complete bikes in this size. Ranging from bikes such as the Division Reark that is spec'd to suit a rider that uses the bike mainly for things such as riding to school or down to the local shops. Then you have bikes like the Division Fortiz which gives you more options to be able to use it as a day to day commuter or down at the local skate park getting your feet wet within the freestyle BMX scene. Then more often than not if you've experienced riding dirt jumps or skate parks chances are you're wanting to upgrade the build to a bike like the Cult Devotion which is a stones throw away from being a custom Pro level bike.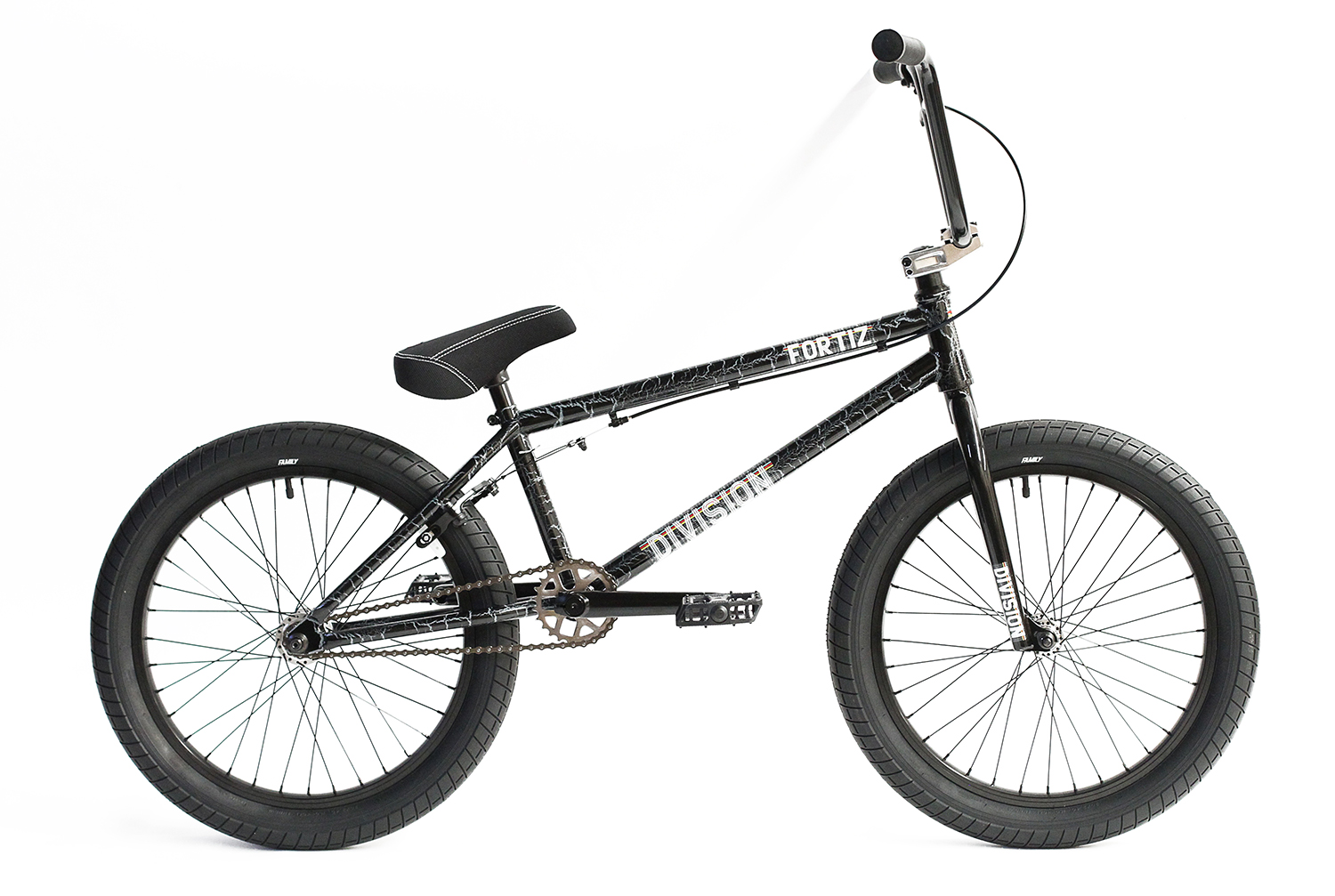 Division Fortiz 20" complete bike
Fortunately in this day and age you can even get Pro level cmplete bikes like the Colony Sweet Tooth Pro which is perfect for a rider that wants something they can trust with a high skill level of riding and wants to save some money as a Pro complete like this can be a fair bit cheaper than a custom build from the frame up.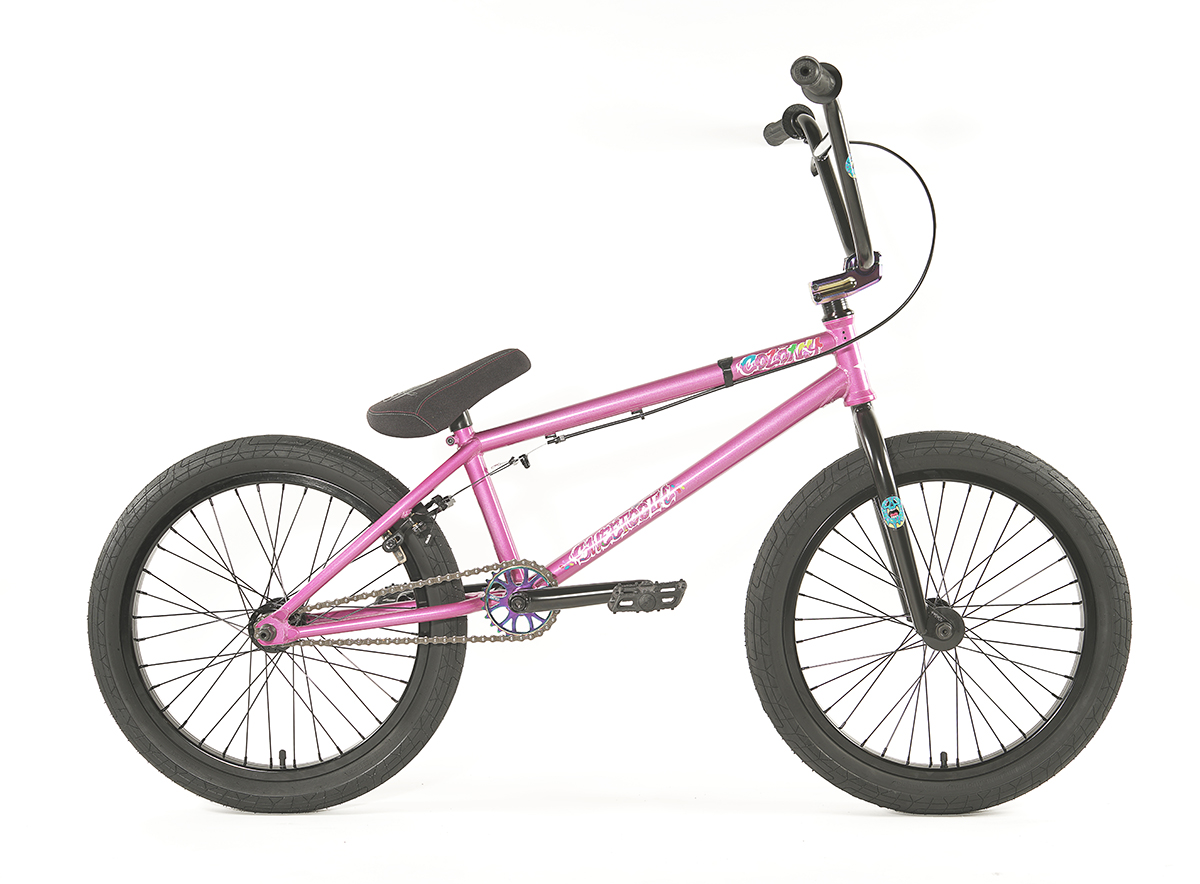 Colony Sweet Tooth Pro 20" complete bike
Another variable with the 20" bikes is the top tube length, you will find some of the entry level bikes have a shorter top tube length like the Cult Access which has a 20" TT. This also helps guide you to who that bike is designed for. Being a shorter bike it's for a shorter person and more often than not a younger rider. Where as bikes like the Colony Premise which has a 20.8" TT is designed to be a bit more universal of riders of most sizes.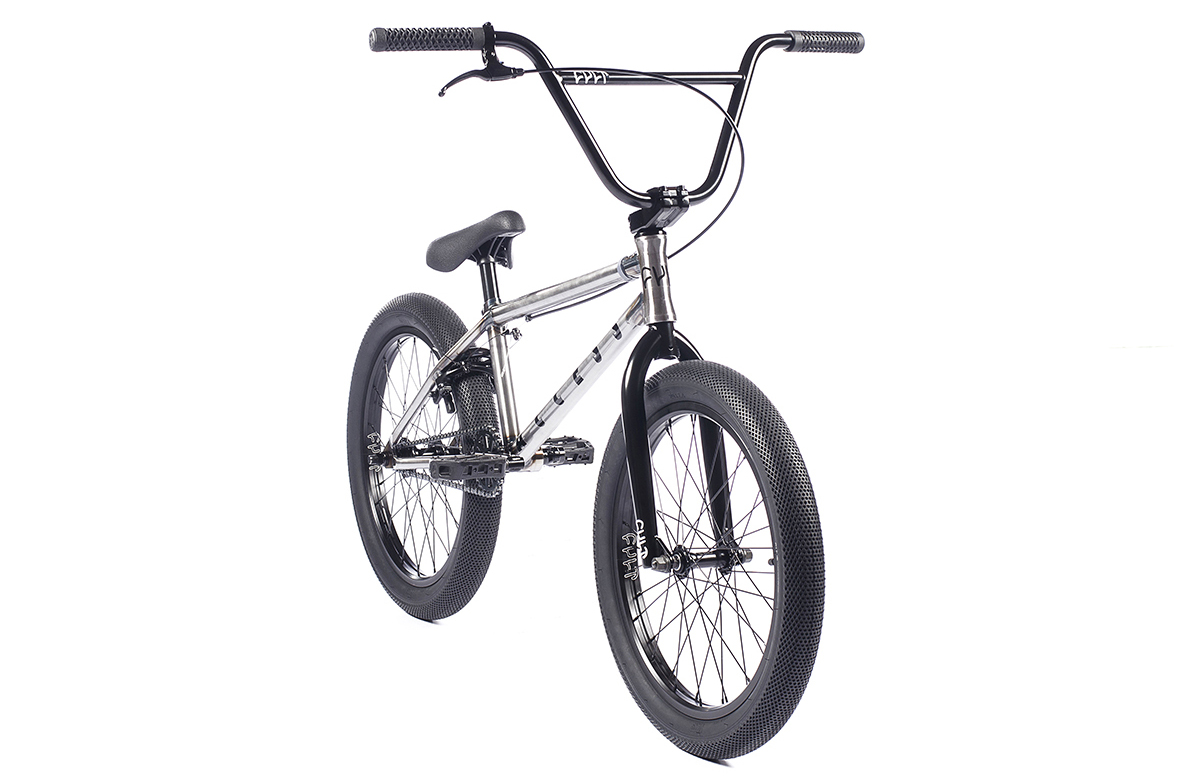 Cult Access 20" complete bike
UNDERSTANDING BMX FRAME GEOMETRY
It can all be a little overwhelming when looking at different BMX bikes and frames, especially when you start reading the specs. We created a detailed article on BMX frames that you can read here but the image below gives you an understanding of how a frame is measured.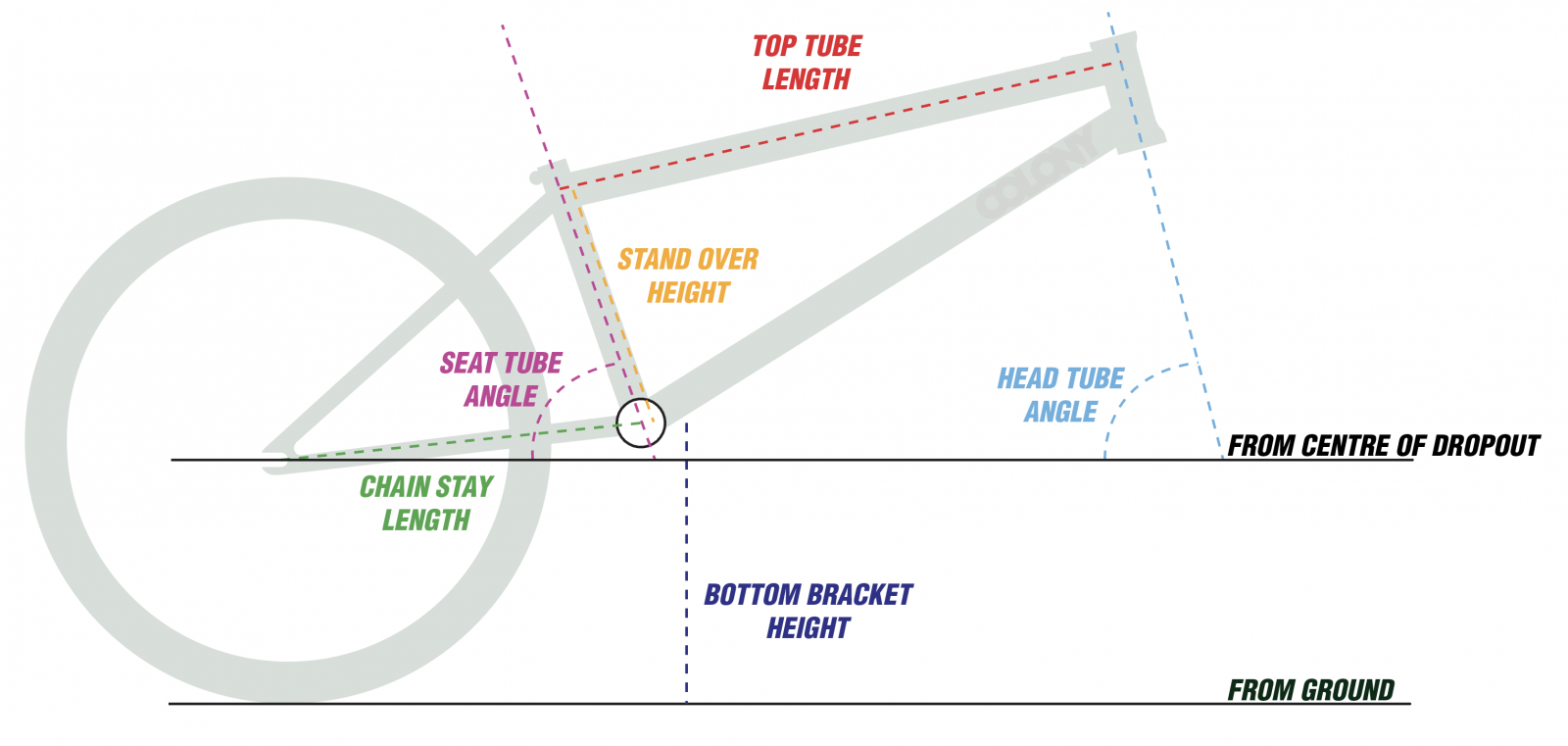 BMX BIKE SIZING GUIDE
With so many different bike sizes these days it can get a little overwhelming when understanding the difference. So we've created a table to use as a guide to set you off in the right direction.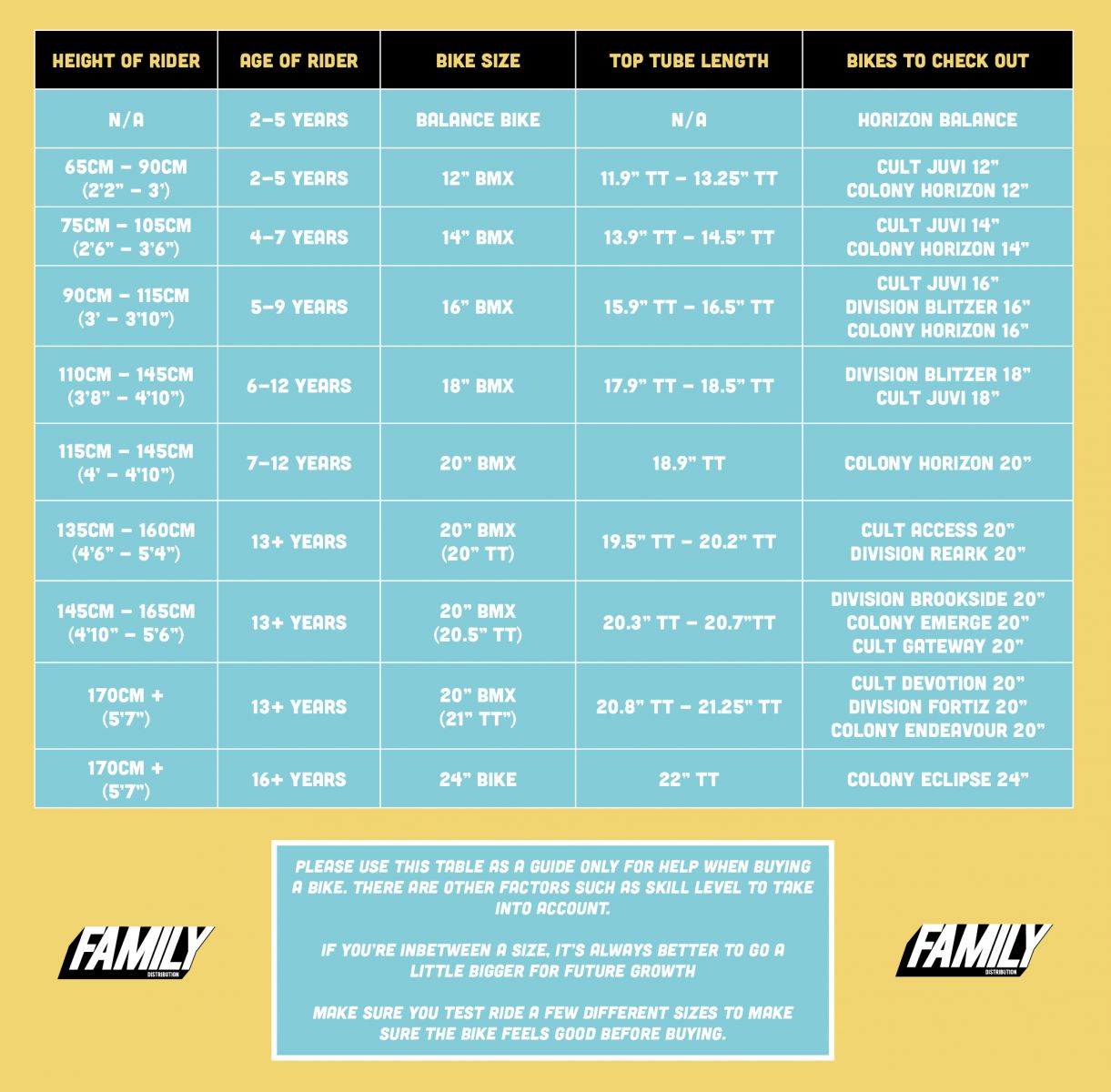 KNOWING THE PARTS OF A BMX BIKE
We've created this detailed description of the parts that make up a BMX bike.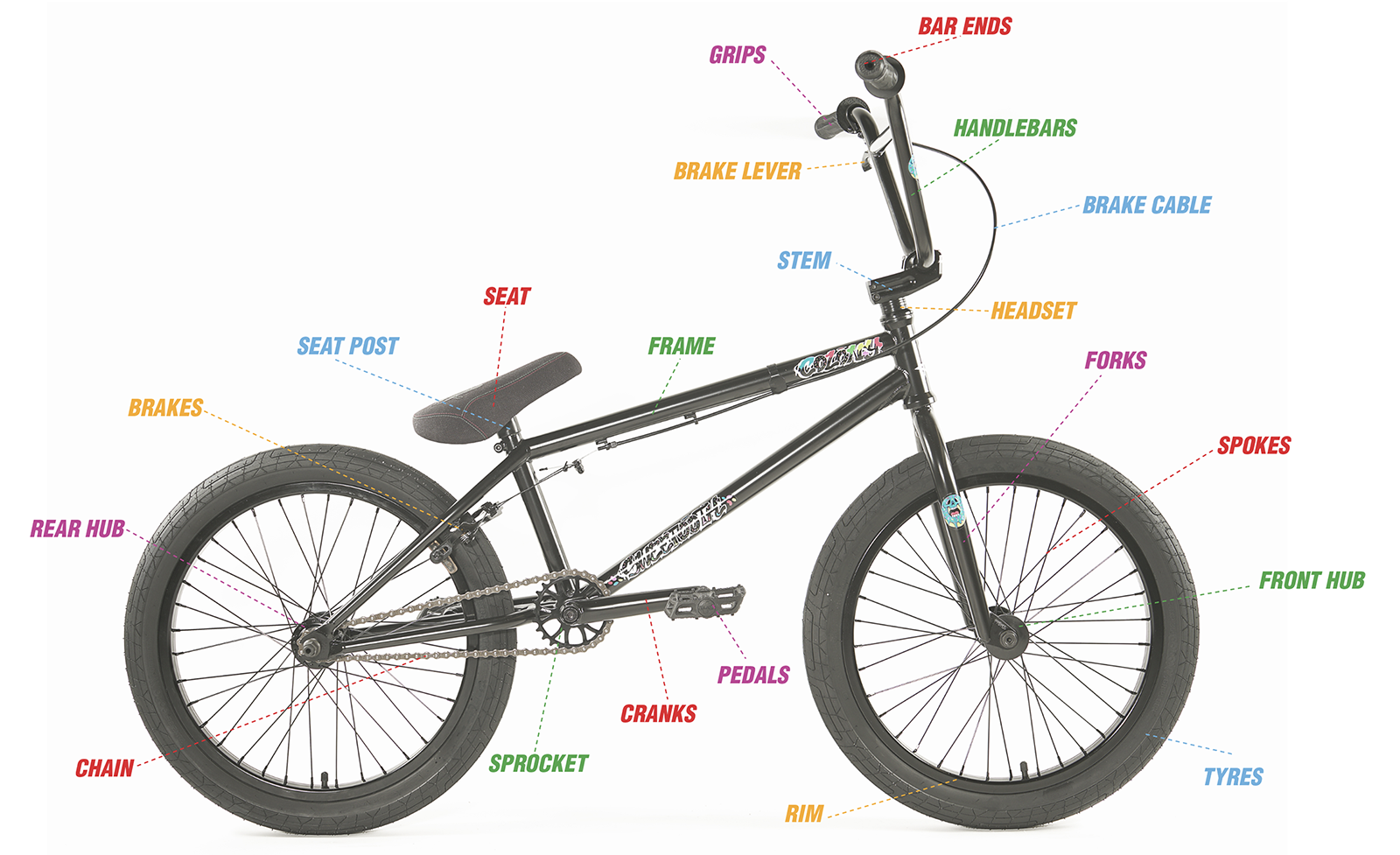 UNDERSTANDING THE MATERIALS USED ON A BMX
When it comes to the materials used on a BMX bike you have two main materials… CrMo (Chromoly) and Alloy, you also will see the use of Hi-Ten ( High Tensile) and plastic used from time to time as well.
CrMo (Chromoly): CrMo is generally used in the manufacturing of the frames, forks, bars and cranks. It's used because it's the best balance of strength and weight control.
Alloy: This is used most of the time in parts such as stems, hub shells, sprockets, rims and sometimes even frames for bikes for younger kids.
Hi-Ten (High Tensile): Hi-Ten is a step down from CrMo, it wont be as strong or as light as CrMo. You will find it used in entry level frames, forks and bars some times.
Nylon (Plastic): On a bike you will find pedals, hub guards and pegs made from this material as it's light weight, grinds very well and cost effective.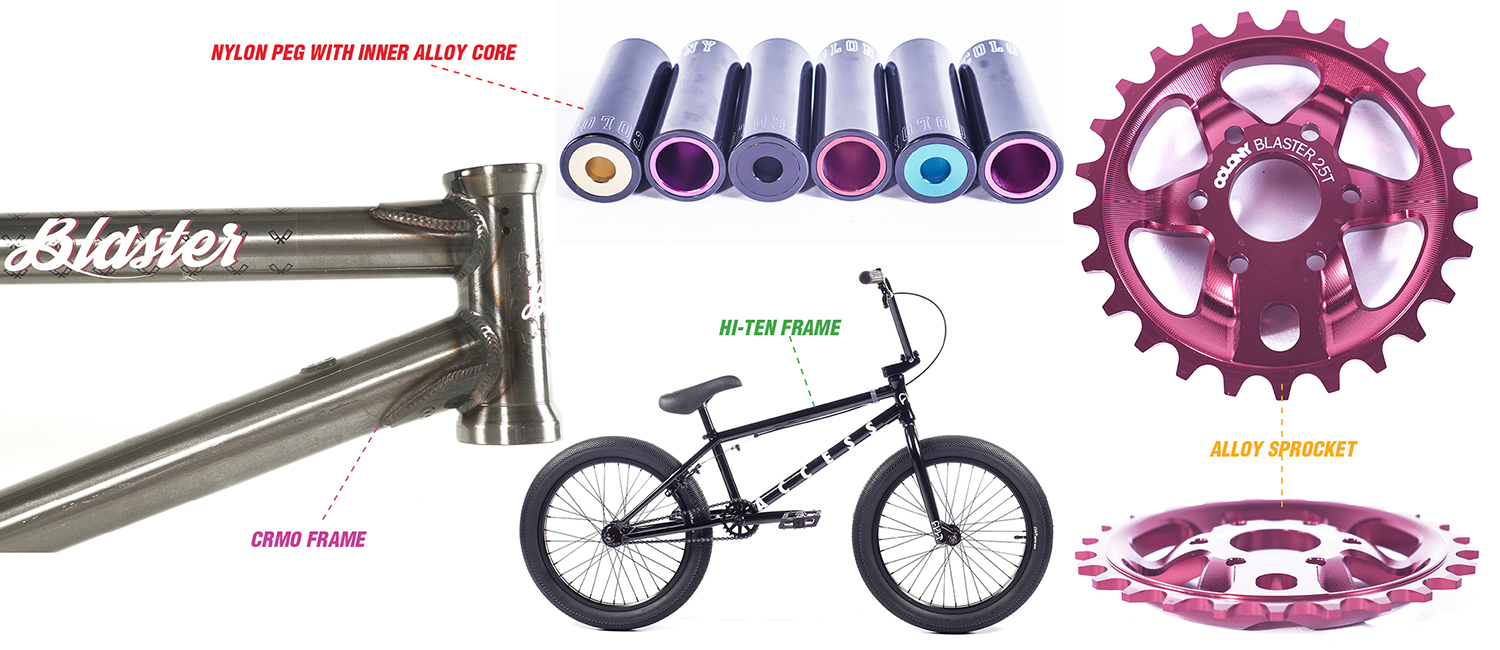 SEALED AND LOOSE BALL BEARINGS
Whether a bike has sealed bearings or loose ball bearings is one of the deinfing factors in terms of choosing which bike best suits you. Most bikes will have a sleaed bearing headset and more often than not sealed bottom bracket. It's in the wheels that it often varies.
I mentioned it earlier in this article that loose ball bearings are more subseptable to the elements such as water getting into them and ultimately shortening the lifespan of the bearings and in tern without mainatainance the hubs themselves and all the moving parts within them.
Hence why sealed bearings are better, they will last longer and run smoother. It also makes maintainance of your bike easier.
Ultimately the best combination is having sealed hubs front and back but obviously in tern that increases cost so you need to way up what is best suited to you and the riding you will be doing. You might find that you can live without sealed bearings in the front hub because there's less moving parts in it and cheaper to upgrade down the track. My personal opinion is to do your best to get a bike with a sealed rear hub purely for the ease maintainance with them and longevity.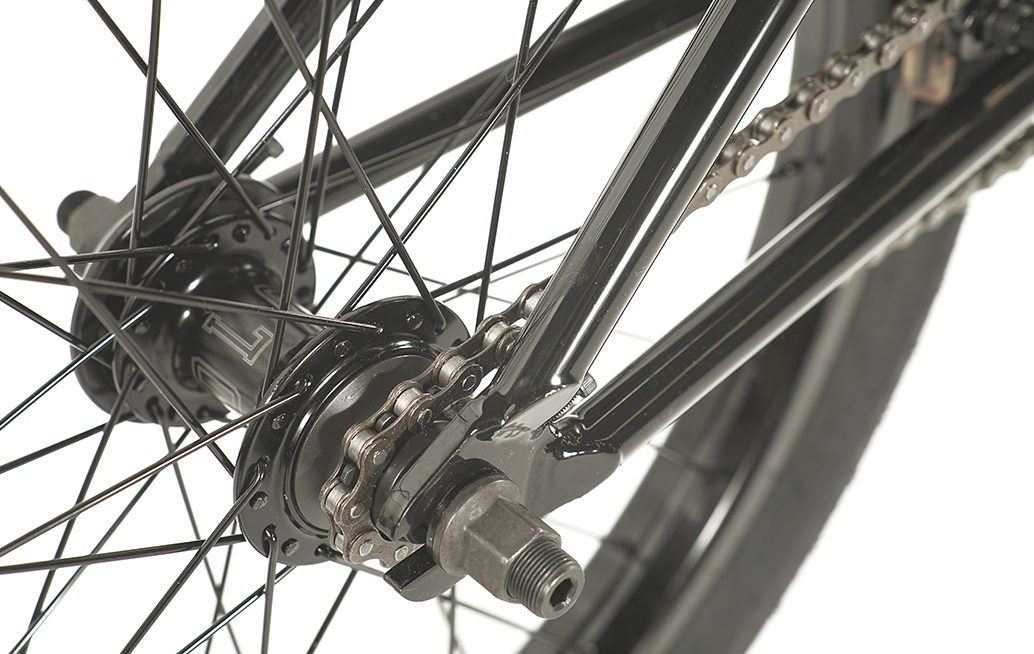 Hopefully all this info helps you when deciding what bike to get next, if you have any more questions feel free to contact us.
---
Leave a comment