BMX IN THE OLYMPICS
Author: Cooper Date Posted:2 August 2021
I've been riding BMX for over 20 years and I don't think I ever imagined any type of BMX to be in the Olympics let alone Freestyle BMX! There has always been mixed emotions (and always will be with some) about BMX in the Olympics and how it is represented as a whole but all that aside it was still cool to see BMX get some love from a different platform.
Not only that but Australian Logan Martin took out gold in the Mens along with Natalya Diehm coming 5th in the Womens! No doubt from all of this there will be some new faces wanting to know more about BMX and the ins an outs of it all.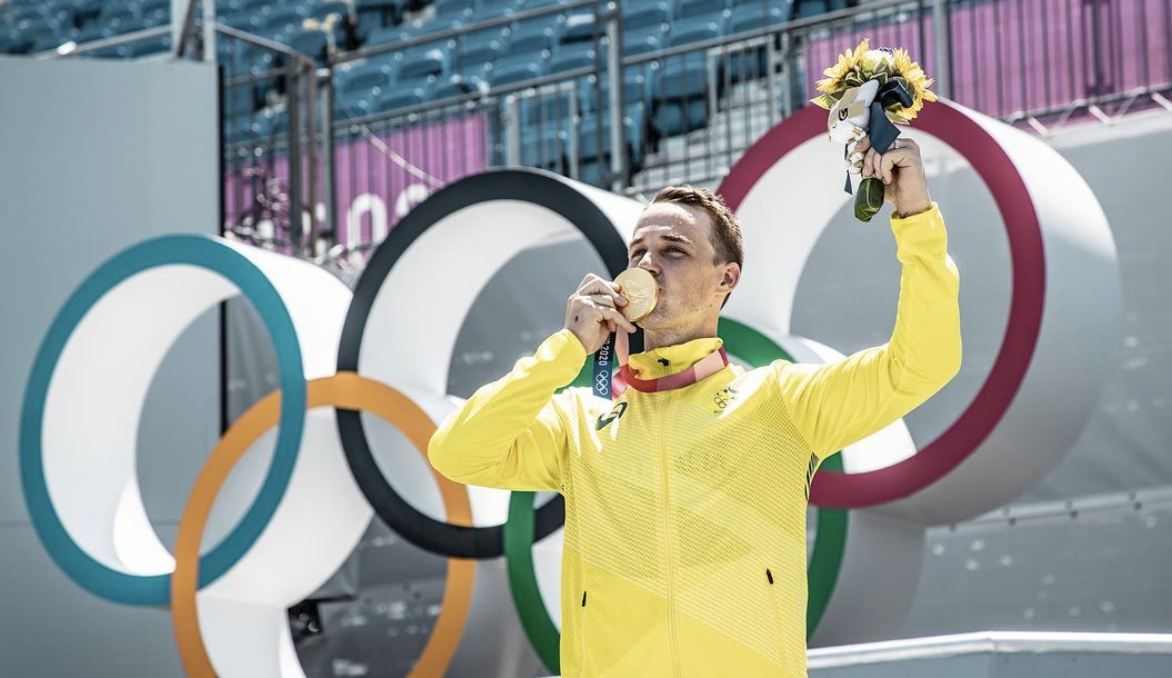 Photo Credit: Naoki
BUYING YOUR FIRST BMX?
No matter what age you are when you are getting into BMX you do want to make sure you start out on the right foot. No one wants to see you spend your hard earned money on a bike that wont give you a great first impression of riding BMX.
Now obviously everyone's budget is different but even bikes at the cheaper end of the spectrum can vary consierably! From my years of experiance a key factor in this is the brand of bike you choose because the people behind those brands need to also be in touch with current trends and needs of riders. For example, all the owners and people behind Colony BMX, Cult Crew, Division Brand and DRB Bikes all still ride BMX and have a long history of working in the industry and life long passion for BMX. So when you have riders behind the bikes being designed they're going to always come out with the riders in mind.
Below I've pulled out a few of my personal favourites from our current range of BMX Bikes that I think would be a great first bike, no matter what your buget.
COLONY HORIZON 14" BMX BIKE -
RRP$649.99
Built around a lightweight alloy frame, coupled with appropriately sized geometry, makes these the perfect bike for the younger, smaller BMXers starting out. Progression & having fun with BMX will come naturally, for all styles of riding, including those aspiring to be a future BMX Freestyle Olympic athlete. With the Colony Horizon series of BMX bikes, there is no limit to where BMX could be taken.
KEY FEATURES:
Alloy frame
Sealed hubs.
25/9 gearing
CrMo cranks.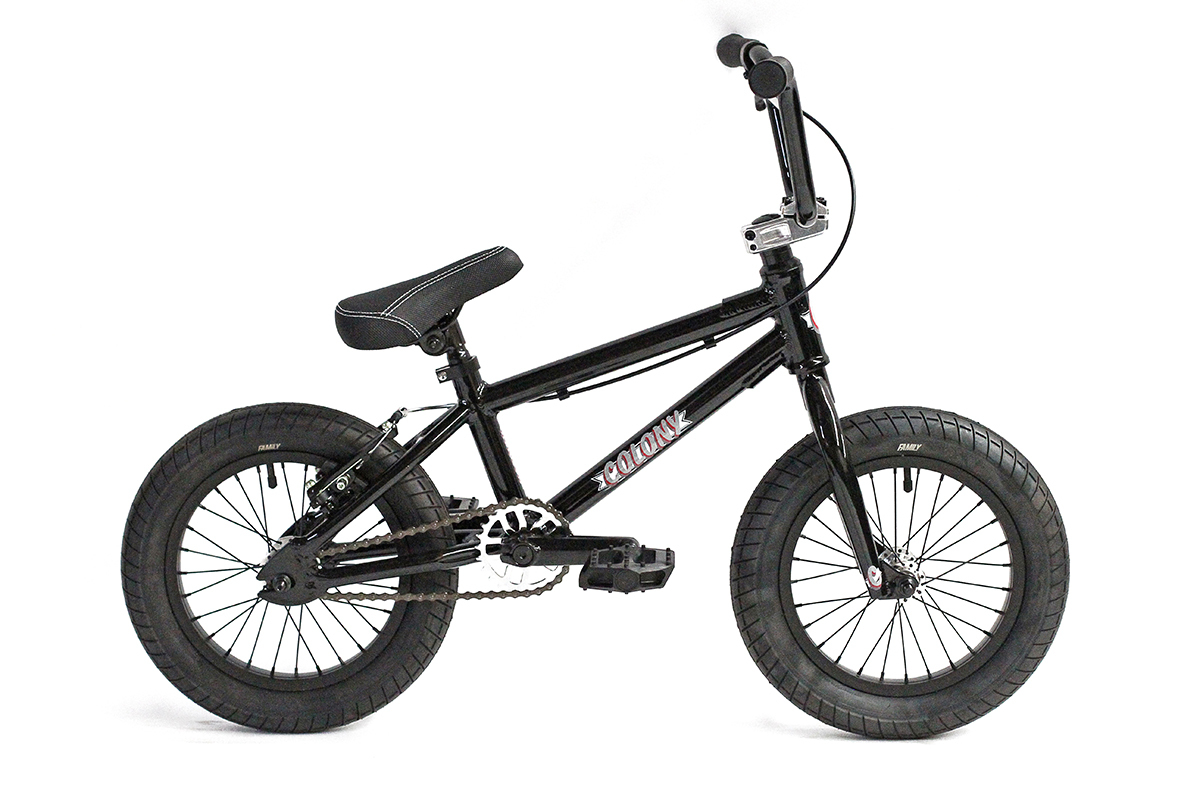 You can find more information on this bike here.
COLONY HORIZON 16" -
RRP$649.99
Ever since the Colony Horizon range was introuced a few years ago it has been a hit among the younger generation of BMX riders wanting to have a quality BMX bike from the start even at an early age that they can progress on without the hindrance of a heavy bike for a young rider.
KEY FEATURES
Alloy frame
Sealed hubs
CrMo cranks
25/9 gearing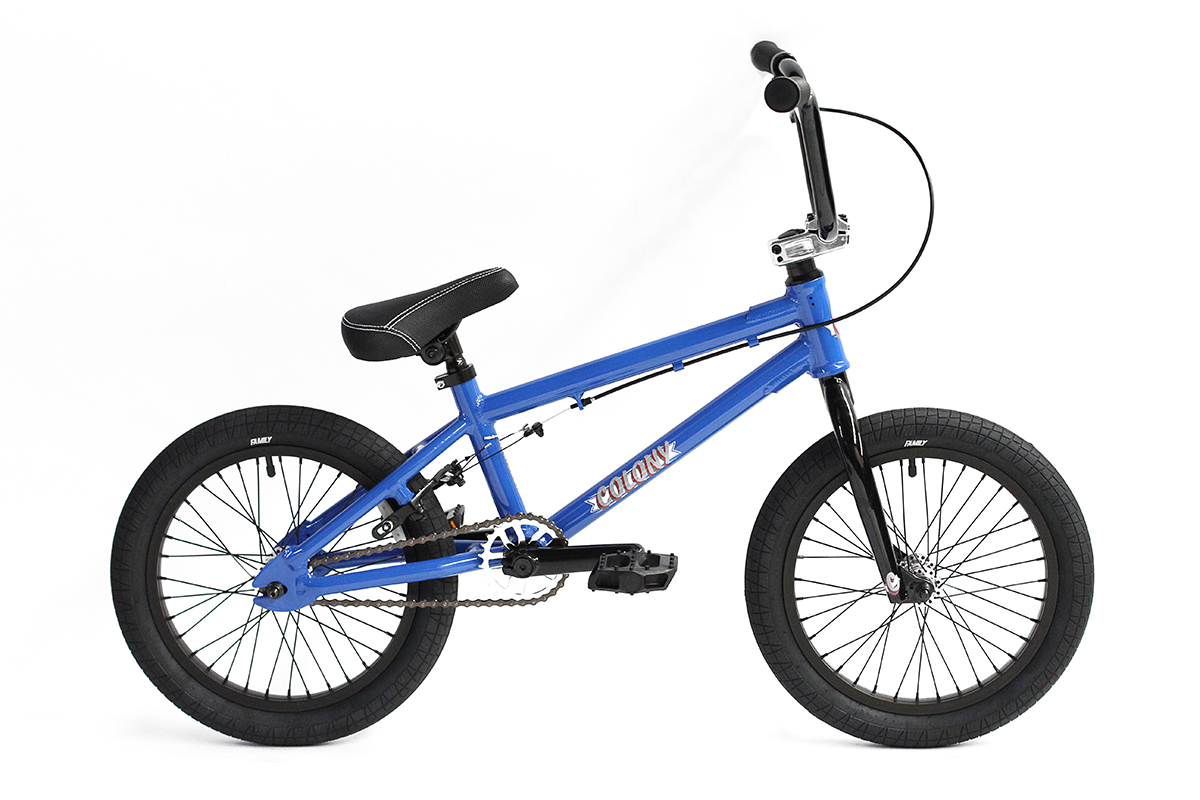 You can learn more about the 16" Horizon here.
DIVISION FORTIZ 20" -
RRP$679.99
The Division Fortiz is a great first bike for an older rider wanting something a little bigger with quality parts but without having to spend too much for your first bike.
KEY FEATURES:
Full CrMo frame, forks and bars.
Sealed hubs.
21"TT
Double wall rims.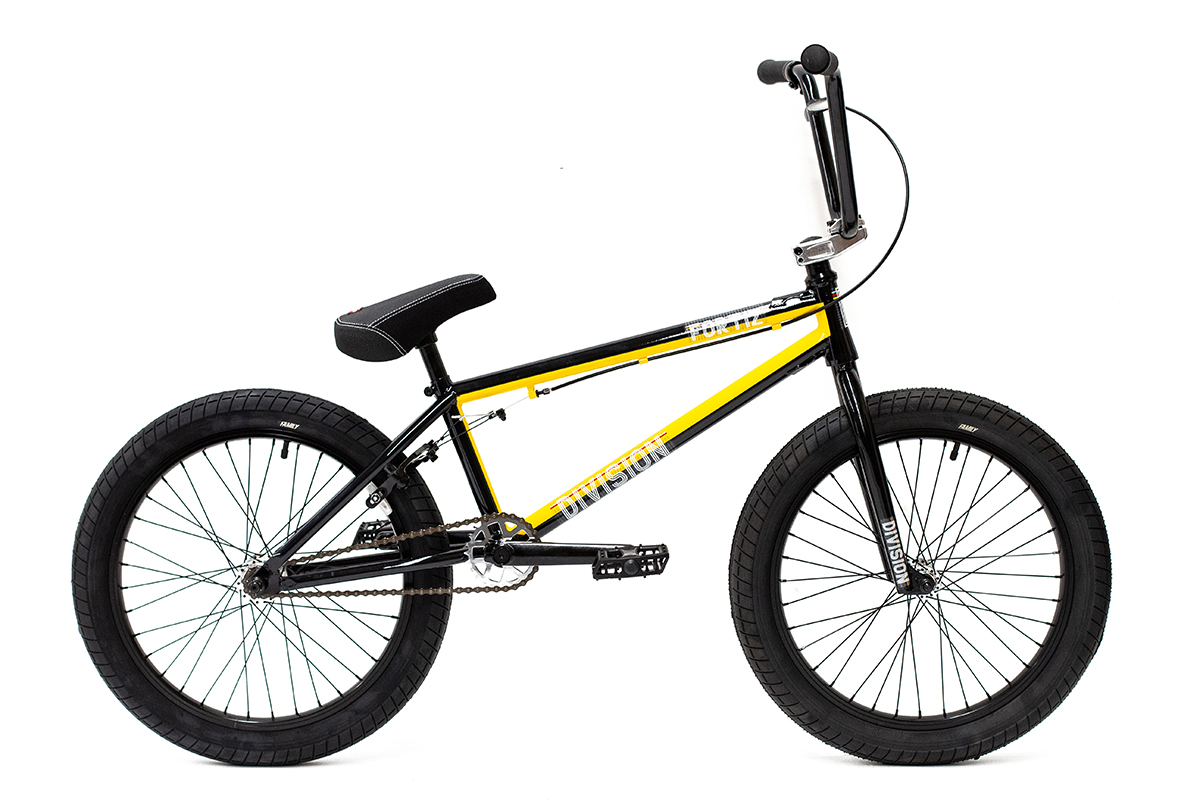 Learn more about the Fortiz BMX here.
CULT JUVI 18" -
RRP$799.99
The Cult Juvenile range has been super popular since it's inception into the Cult complete bikes range. The Aluminium frames, cassette hubs and sealed mid bottom bracket are just the beginning of these great bikes features.
KEY FEATURES:
Alloy frame
25/9 gearing
18"TT
CrMo cranks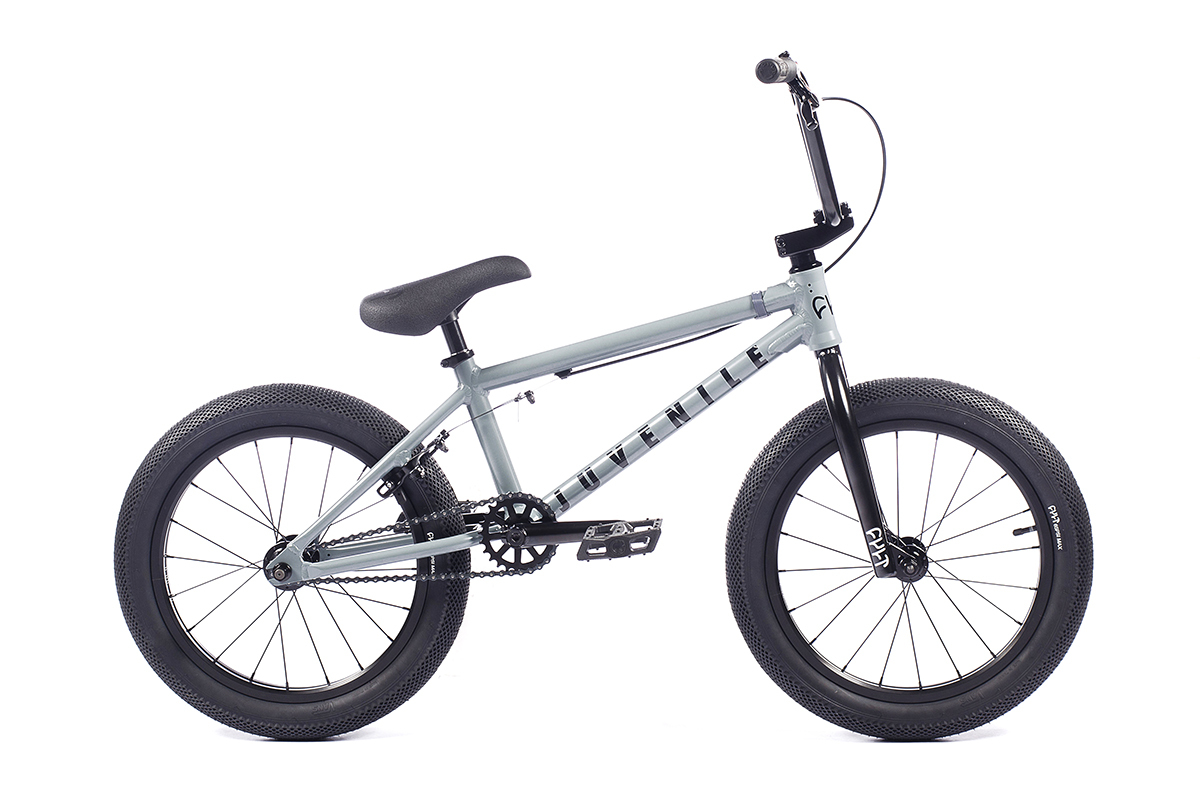 You can learn more about the Cult Juvi 18: BMX Bike here.
COLONY PREMISE 20" -
RRP$999.99
The Colony Premise has been a staple in the Colony range
KEY FEATURES:
Full CrMo frame, forks and bars
Sealed hubs
20.8"TT
CrMo cranks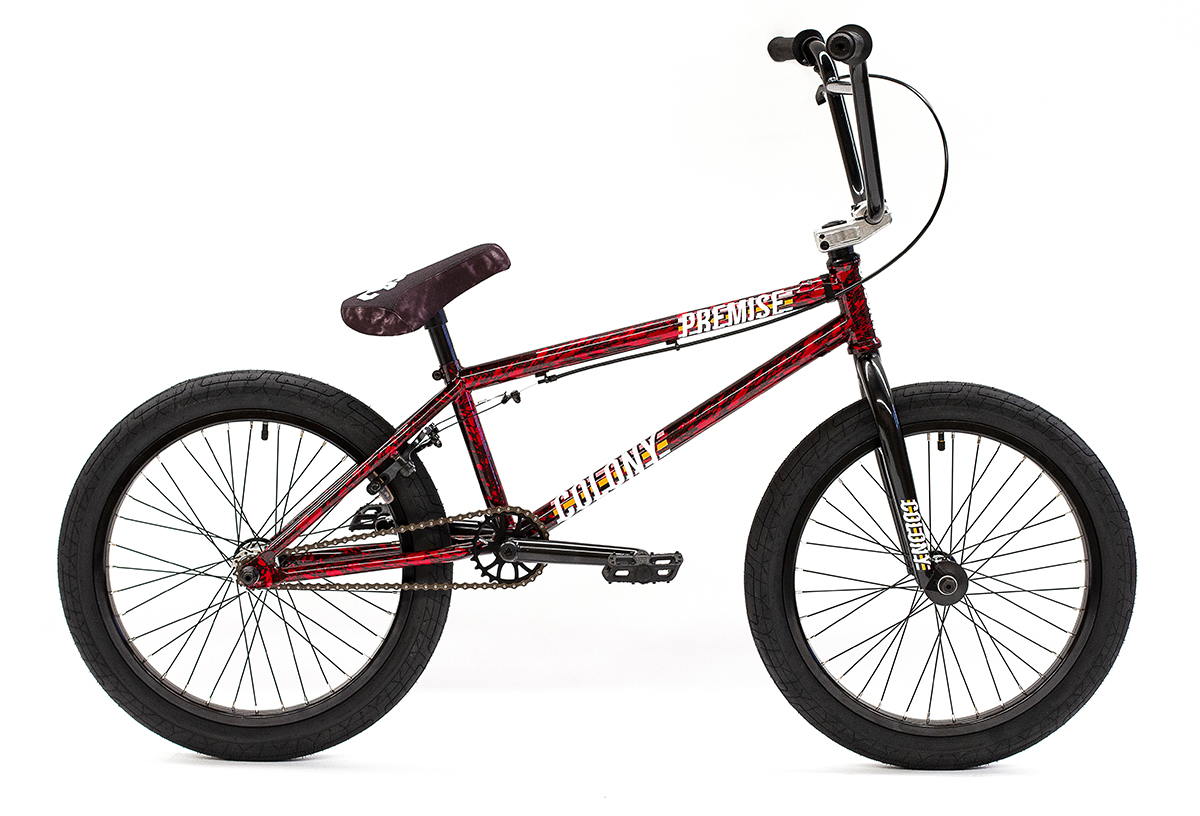 For more info on the Colony Premise can be found here.
If you're looking for your first bike, some of this could be a little overwhelming so this detailed BMX bike buyers guide article that we created here can be a great help. Not only that, all dealers that stock our bikes around the country are always happy to help with any questions you may have.
---
Leave a comment