RED BMX Co NOW AVAILABLE IN AUSTRALIA
Author: Cooper Date Posted:21 October 2021
Another great addition to our brands here in Australia,

Red BMX Co

is from the mind of Russian park rider, Irek Rizaev. Its modern take on riding is apparent in it's precise product range.

All products are available now and will be in Australian stores in the coming days. Continue reading to see the current product line up!
RED BMX - WHIP V2 FRAME
Irek Rizaev signature frame same time our first ever frame. Geometry fully developed by Irek and engineers from Russian brand STRESS BMX worked great on strength and using all kind of technology. Such collaboration made a really comfortable, strong and pretty light frame for park riding.

RED BMX - PLASTIC PEDALS
The RED BMX pedals are a wide platform which allows the foot to stand tight while riding. Large pins hold legs well and prevent them from falling off while landing. Sealed bearings are installed to prevent backlash and noise.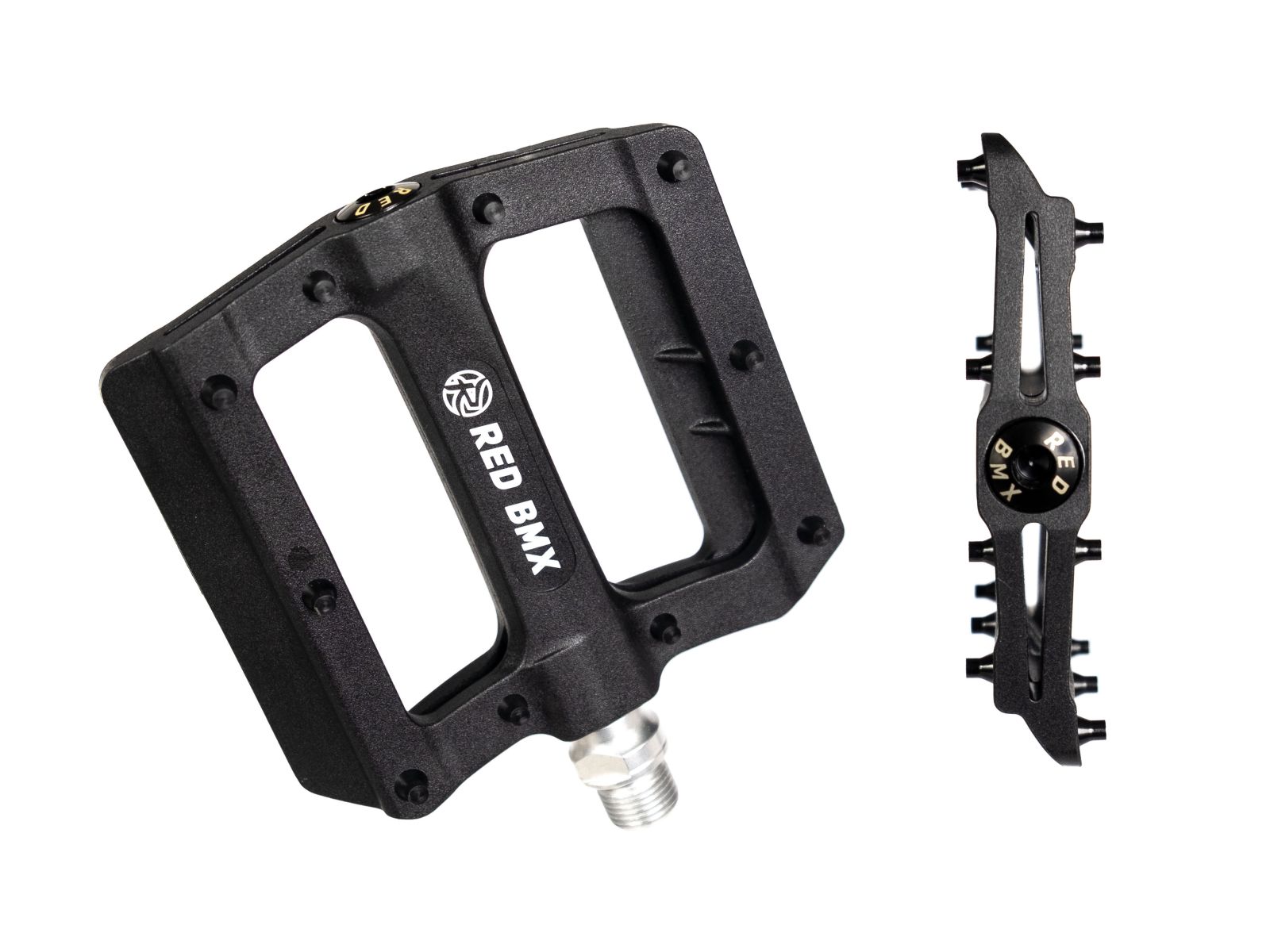 RED BMX - SPIN BARS
The RED BMX bars use the best available materials and we did a classic geometry bar with them. And for comfortable setting we made laser strips on the back, you can use them to check the right position of your SPIN bar.

RED BMX - BOTTOM BRACKET
Sealed mid bottom bracket, available in both 19mm or 22mm sizes.

RED BMX - HEADSET
Sealed bearings

15mm Cone

3mm & 5mm spacers

View the entire range of RED BMX products

here.
---
Leave a comment