WHAT SIZE BMX CRANKS DO I NEED?
Author: Cooper Date Posted:22 July 2020
In this day and age it's not as simple as just buying BMX cranks as there are more options than there has ever been!
When I was growing up within the BMX scene you would just buy 175mm length cranks. Now you can get 175mm, 170mm and 165mm cranks, even 160mm is an option.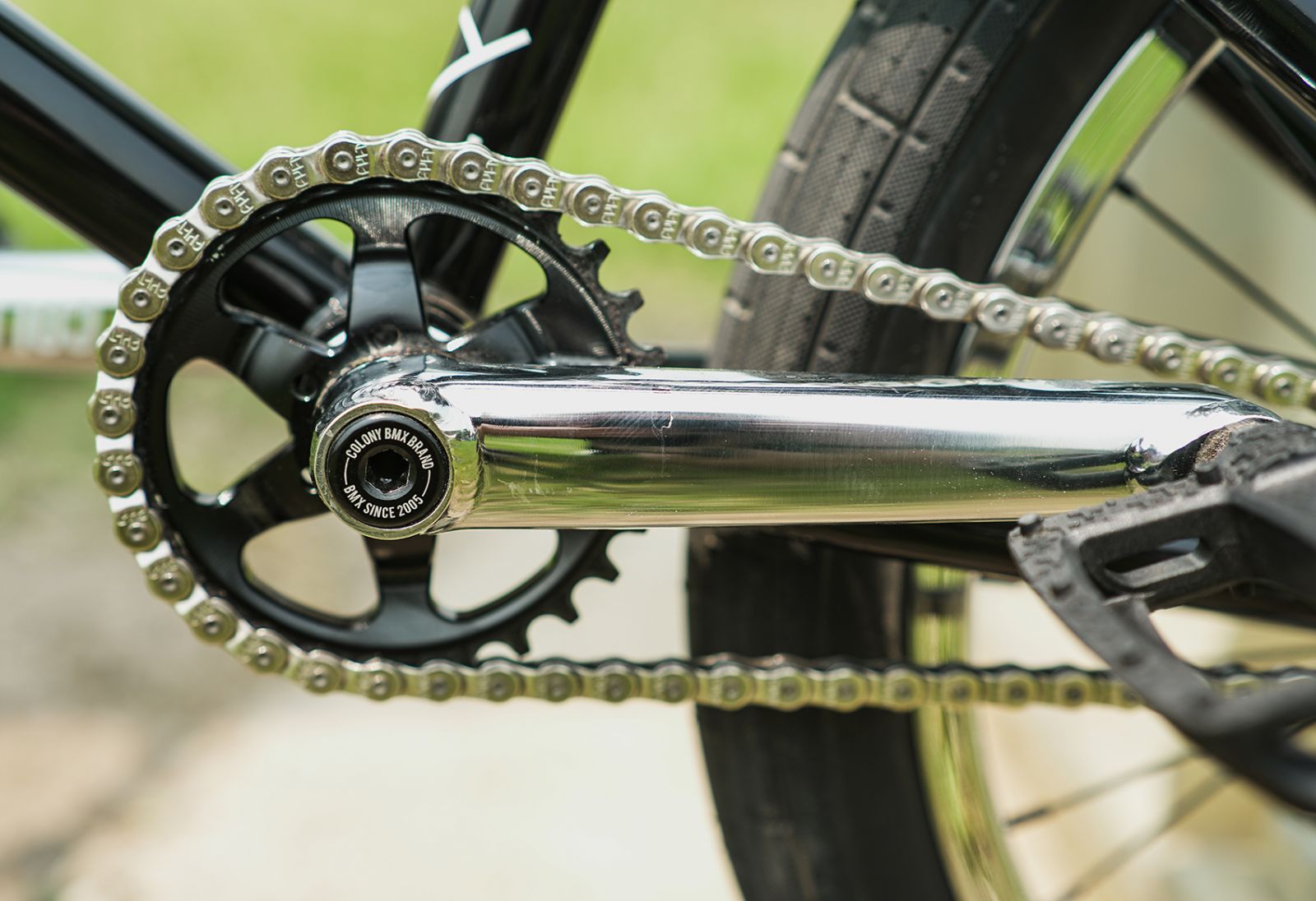 Chances are your next question is " what size cranks should I buy then? " It's an important question to ask and to help with your choice I thought I would ask a couple of the team riders for Colony and Cult why they run the crank lengths they do.
Pat Freyne - 165mm Cult Hawk Cranks.

I run the 165mm as I've got size 13 feet & a slammed 13.2 rear triangle on the Foley frame. I run four pegs so it can also get a little tight when manualling trying to drop my foot past the peg to sit deeper on them. Along with this I also noticed I have a more responsive pop when hopping with shorter cranks. Had it explained to me it's like jumping with your feet one in front of the other further or nearer apart so it's easier to pop more quickly when they are a touch closer together.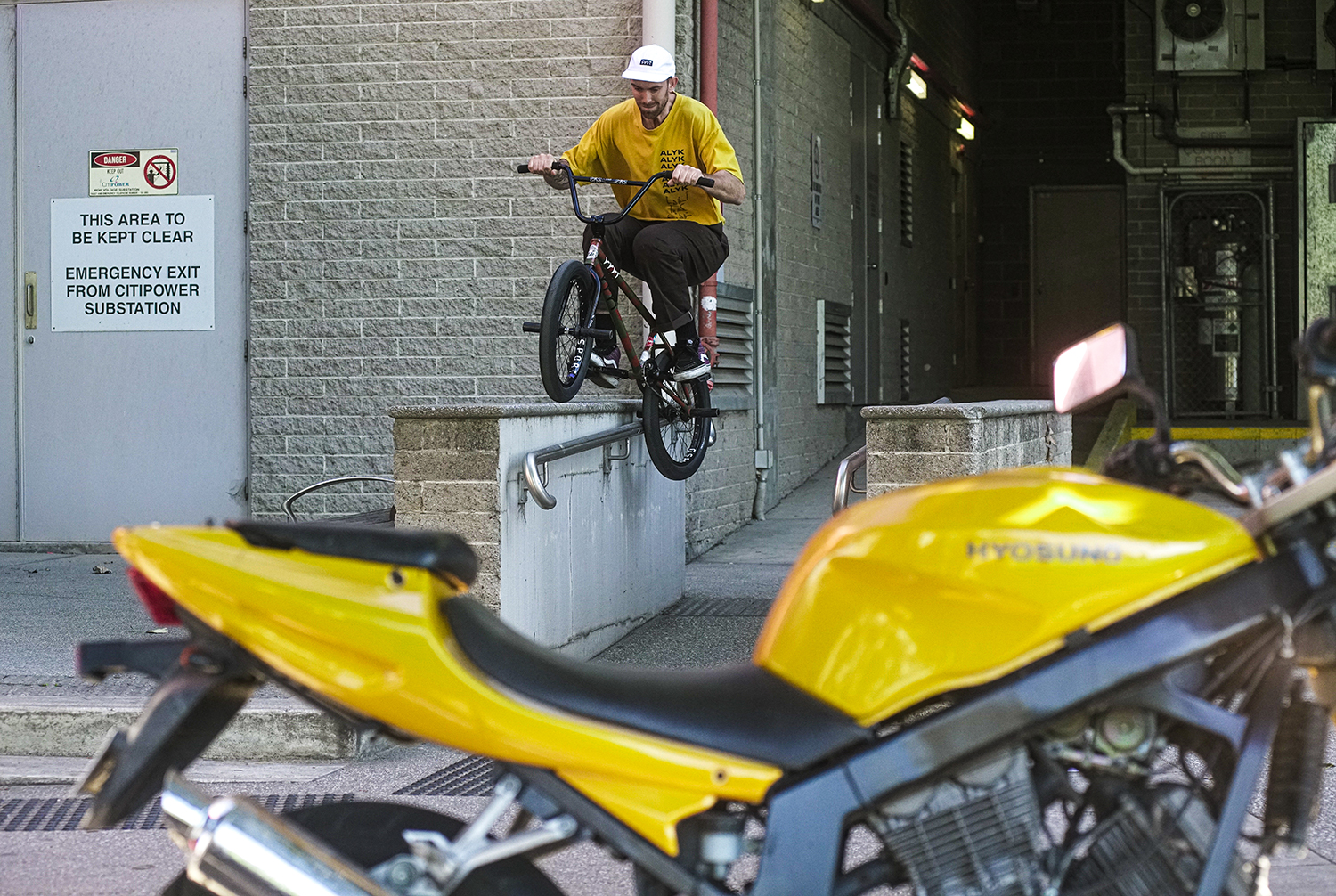 Jayden Fuller - 175mm Colony Venator Cranks.
I run long cranks because it gives you more clearance over the toptube when doing tables and turndowns.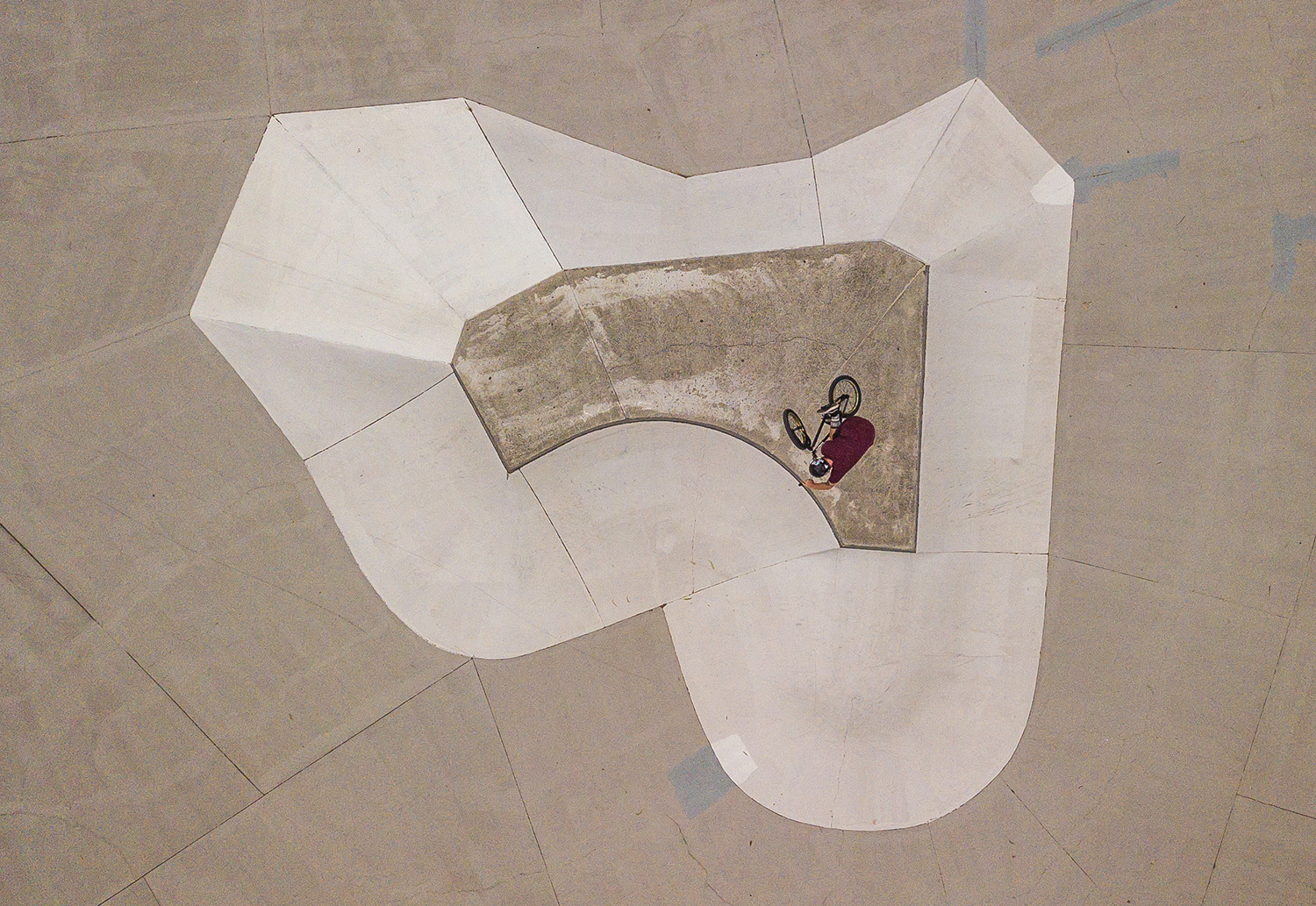 WHAT BOTTOM BRACKET SIZE SHOULD I USE?
I would say right now that 22mm bottom brackets are the most common used, both Colony and Cult cranks have 22mm spindles.
19mm was the standard a few years ago but with the progression of BMX a stronger spindle was needed to keep up with that progress. There are 24mm spindles as well but they've not caught on as much as the 22's so the options are a lot less so for now your best option would be 22mm bottom bracket / spindle.
You can check out the bottom brackets we stock right here.

DOES THE WEIGHT OF BMX CRANKS MATTER?
This comes down to personal preference really and what type of riding you do. Cranks obviously take on a lot of pressure so you don't want anything crazy light, but the majority of cranks from reputal brands will be of similar weights such as the Colony Venator cranks which weigh 732 grams for the 175mm size and it only changes by 25 grams across the different sizes. Then you have Cult CREW cranks coming in at 869 grams for 170mm lengths so you can see it's not a large amount but if you were looking to shave some grams off your bike build then you could save around 120 grams from running Venator cranks.
WHAT'S THE DIFFERENCE BETWEEN 2PC & 3PC CRANKS?
Basically 2pc cranks have 1 arm welded to the spindle, such as the Colony 22's Cranks. Where as 3pc cranks such as the Colony Venator Cranks have bolts either side of the spindle. Strength wise, technically 2pc would be stronger purely because of 1 arm being welded to the spindle but honestly they're both going to be nice and strong.
3pc gives you a bit more flexibilty in terms of replacing arms and even if you wanted stylish assesories such as coloured bolts you can get matching colour bolts that suit cranks such as the Venator cranks.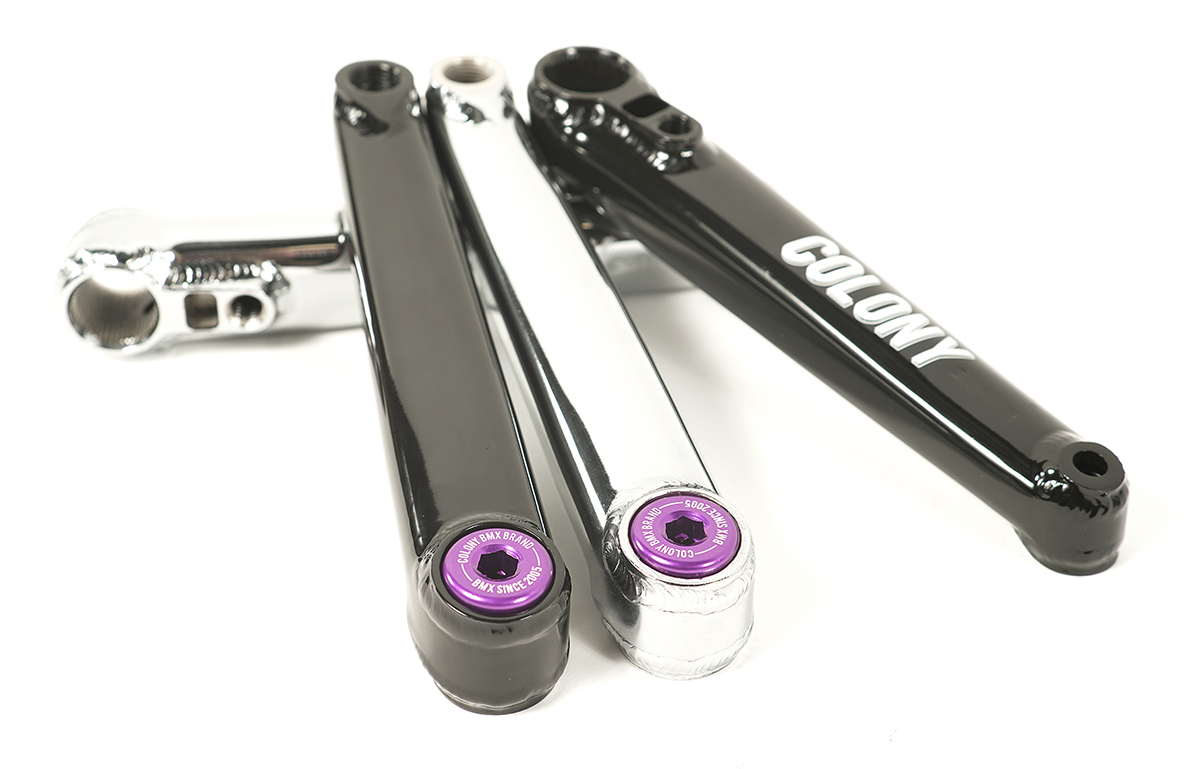 48 SPLINE VS 8 SPLINE CRANK SPINDLES
This is probably the most noticable difference from say a set of cranks you may have got on your complete bike compared to buying an after market set of cranks.
48 spline is stronger because it spreads the preassure you put on your cranks better and also there is less room for movement between each spline being that is 40 more of them in that same space. You will find 48 spline cranks will ware a lot less compared to 8 spline which will tend to ware quicker if a lot of continuous pressue if put on them. It's the reason it's harder to put a 48 spline crank on a spindle compared to an 8 spline becuase it's such a snug fit.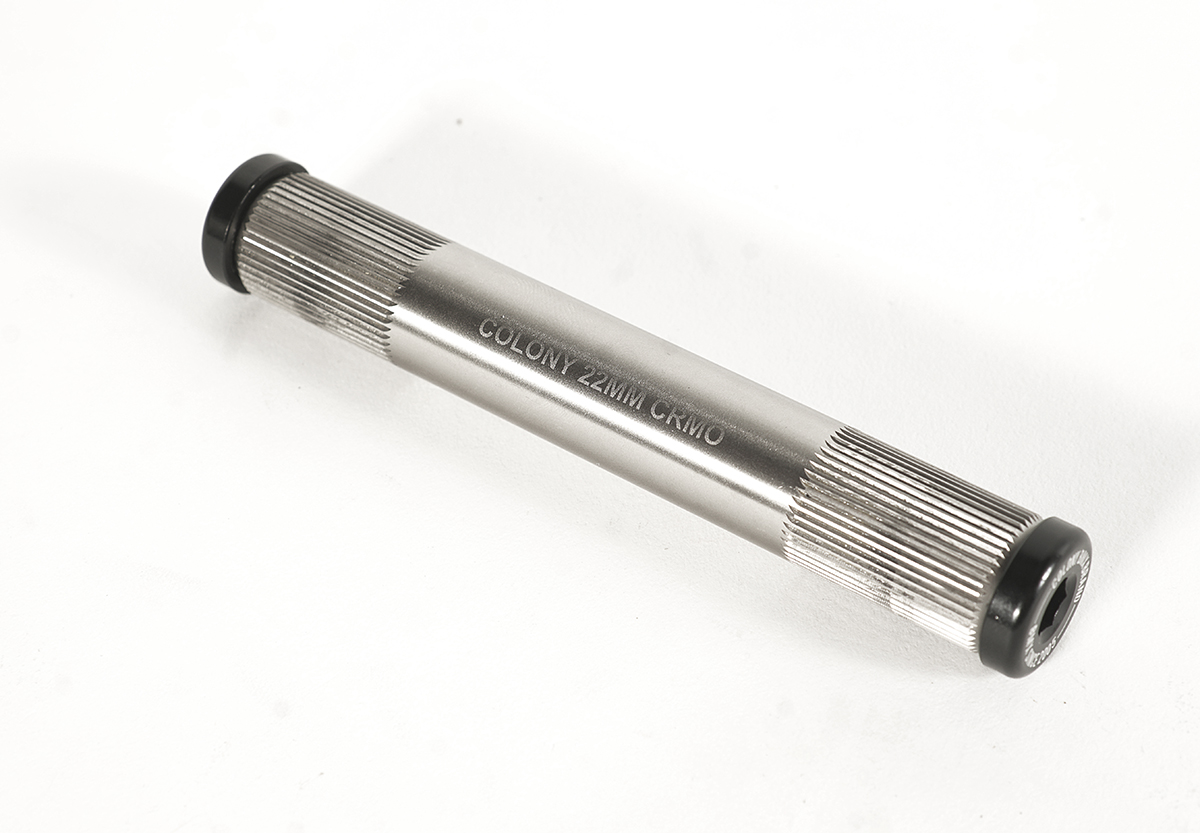 ---
Leave a comment