WHAT SIZE BMX BARS SHOULD YOU GET?
Author: Cooper Date Posted:28 September 2020
Choosing the best handlebars for your bike is a big decision as the feel of your bars can make or break a good feeling ride. We stock a large range of bars so understanding the different measurements, material and strengthening processes will help you choose the set for your ride.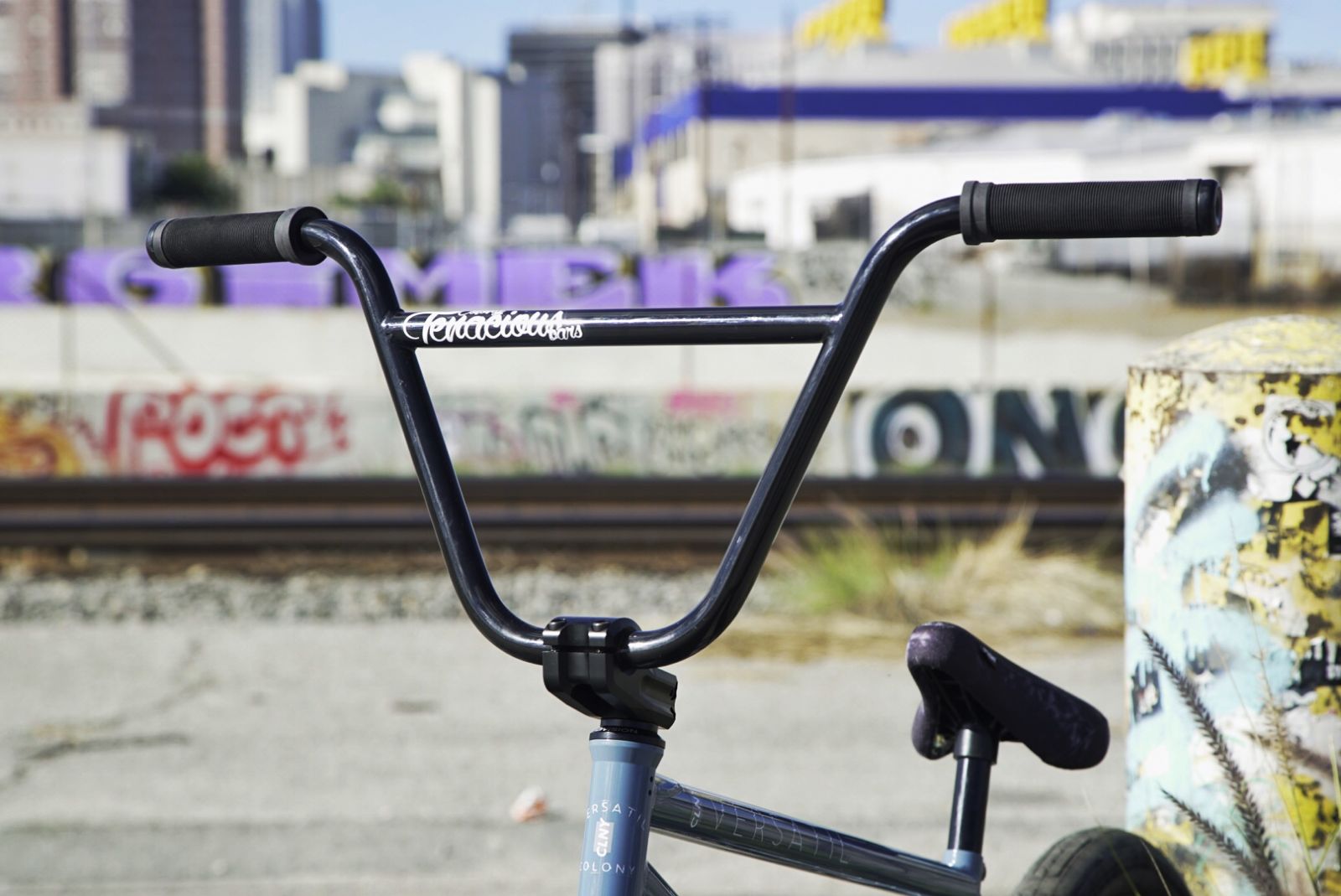 Colony Tenacious Bars
HOW TO MEASURE BMX BARS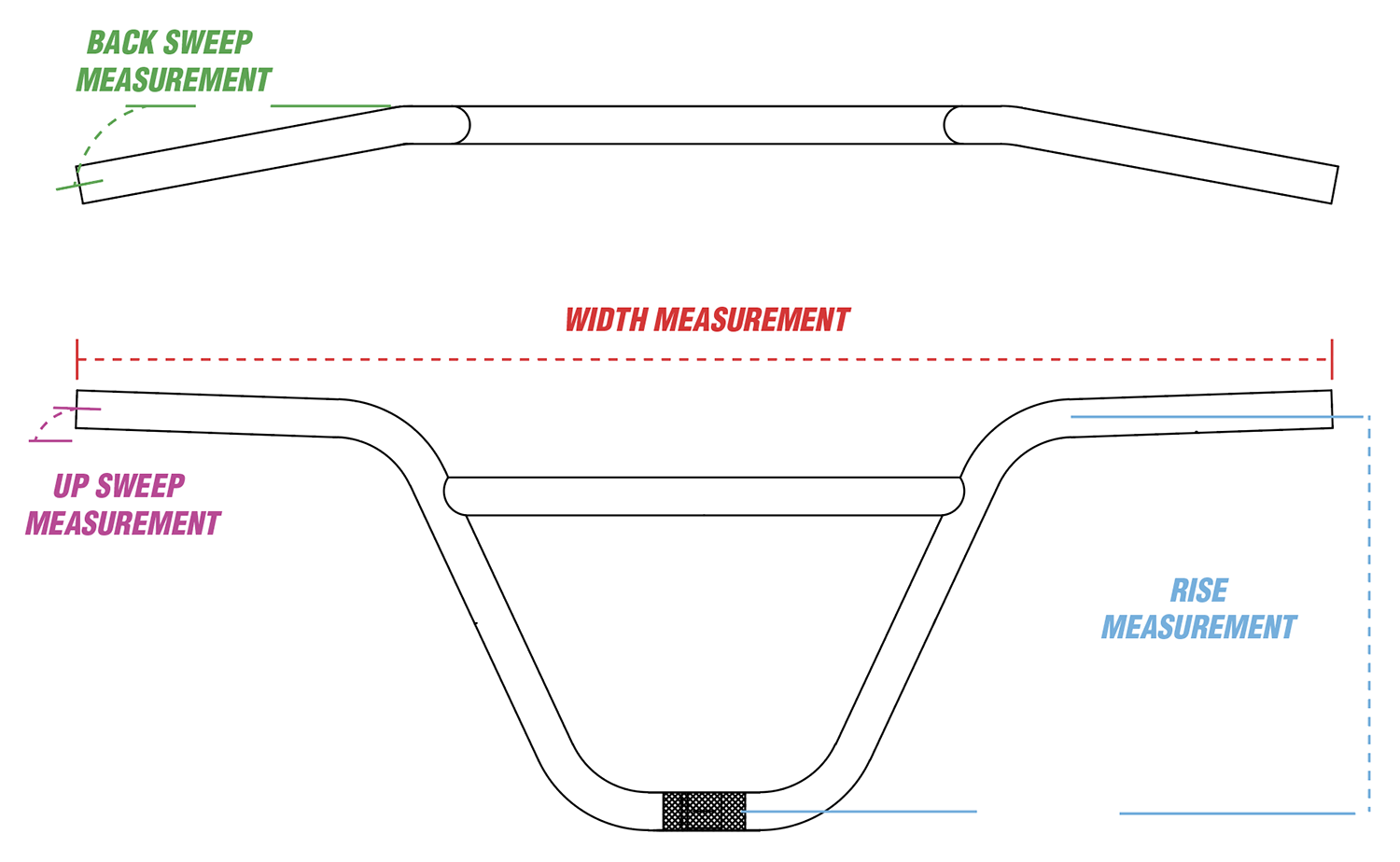 UNDERSTANDING BMX HANDLEBAR RISE MEASUREMENTS
Probably the first point of call when looking at bars is the rise, it's generally the size that changes the most across different sets of handlebars. In this day and age the popular sizes would be between 8.8" and 10" rise. The rise alters the overall feel for your bike and the first thing to take into account is your height, for example I am 6' 2" and I run the Division Balata bars which are a 9.5" rise where as Ricky Catanzariti uses the 8.65" rise Colony Hardy 4 Piece bars and he is 5' 5".
I wouldn't completely base it off your height because there other factors like the rise of your stem and even your frame specs that alter the height of your bike but it's a good place to start.
The rise is measured from the centre of the knurled tubing up to the centre of the tubing where the grips area flattens out after the curve (See the diagram above for more info).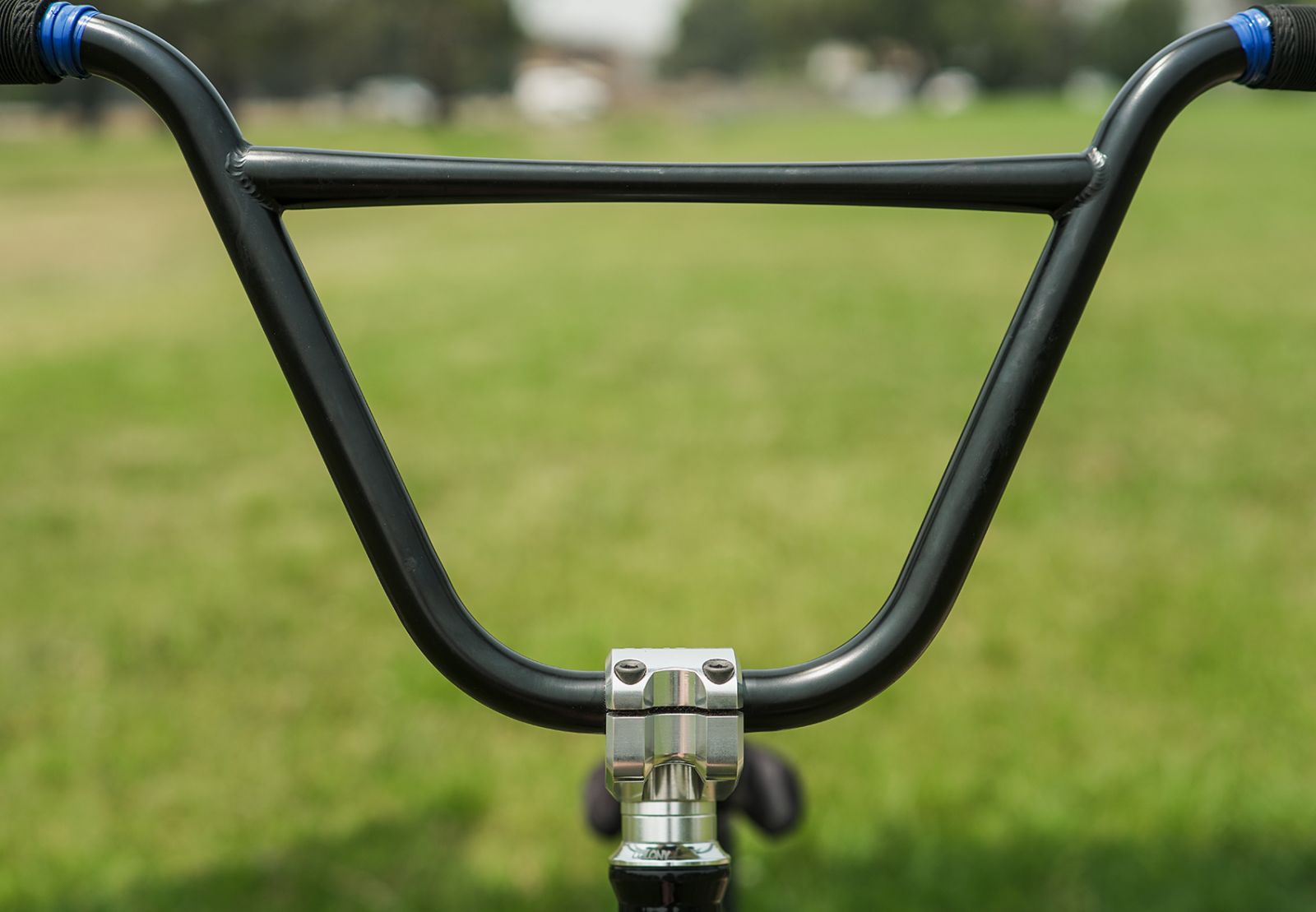 Colony Sweet Tooth Bars
WHAT IS BMX HANDLEBAR BACKSWEEP?
The backsweep of handlebars don't change that much, quite honestly it's because when you know what works there's no reason to change. I would say 12 degree's would be the most common backsweep with bars such as the Colony Sweet Tooth, Division Balata and Cult AK all having that spec. Bars such as the Colony Tenacious and Cult Heavens Gate have 11.5 degree's backsweep so not a huge difference across the range of bars we stock. I actually can't think of a set of bars with a backsweep of more than 12 degree's and it would be because the more backsweep you have the more cramped you would feel. The Colony Hardy bars have a backsweep of 10.5 which is quite a bit of difference but these bars are also based off an older style/feel of riding when bars weren't as wide or high.
WHAT IS BMX HANDLEBAR UPSWEEP?
Much like backsweep, the upsweep doesn't change much across the selection of bars. you will find most bars have 1-2 degrees of upsweep. The general consesus is that the more upsweep, say a set of bars with 4 degree's of upsweep will give you more trouble in your wirsts compared to set with 1 or 2 degrees. Honestly I think this would really depend on the person running the bars and how they sit on the bike but it's something to think about if you already have issues with your wrists.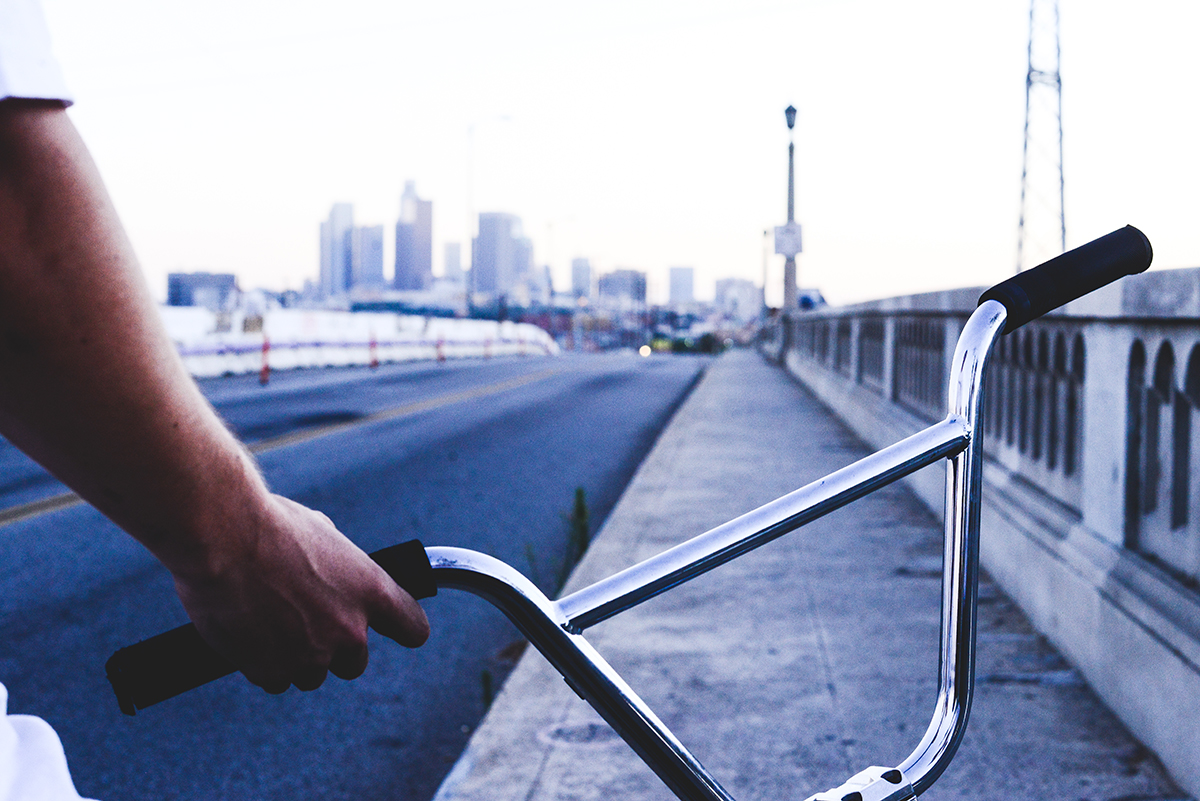 Division C-Bahs
WHAT MATERIALS ARE USED FOR HANDLEBARS?
When it comes to handlebars used on BMX bikes you're basically going to see them made from either CrMo or High Tensile. You only find High Tensile bars on some entry level complete bikes as they're not as strong or light as CrMo hence why most after market bars are made with CrMo steel.
We explain the differences of the two materials in-depth here if you'd like to know more.
WHY ARE BMX BARS HEAT TREATED?
If you browse all the bars we have available you will find that pretty much all of them have full post heat treating. What does that mean? Through a process done to the CrMo steel it alters the material to become even stronger than regular CrMo.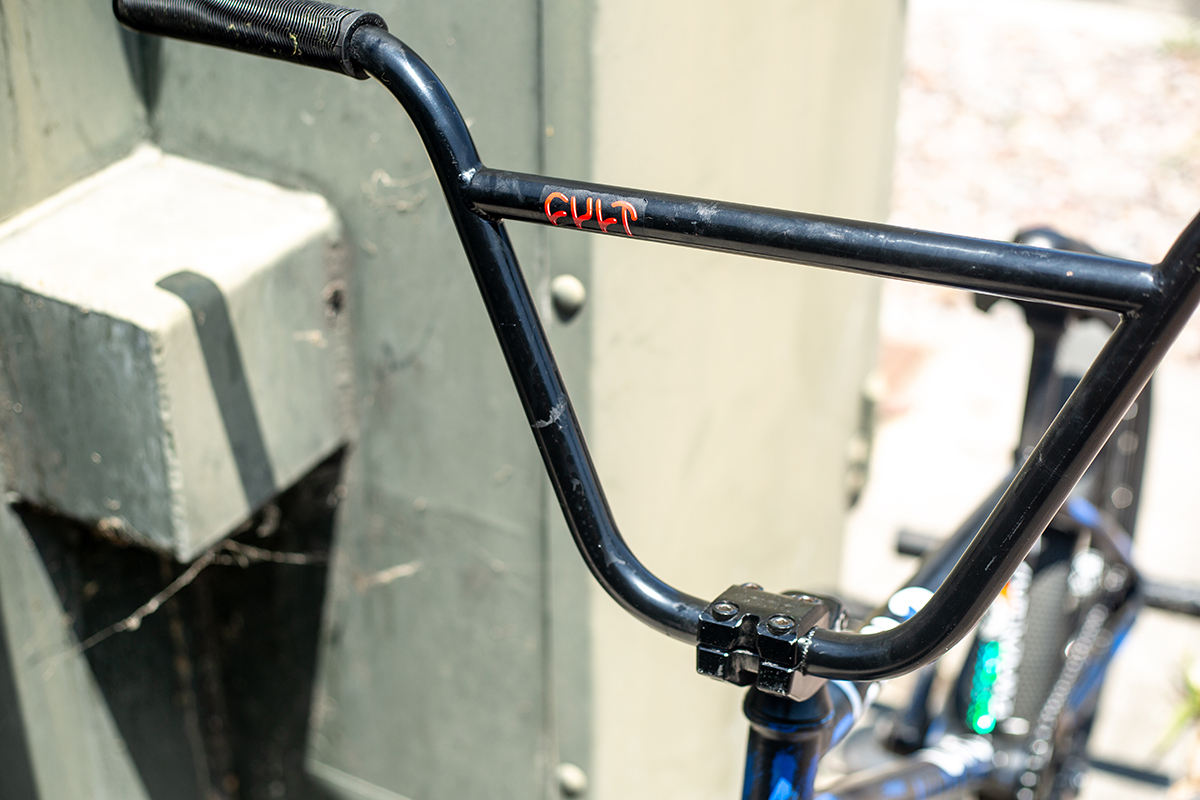 Cult AK Bars
WHAT IS BUTTED TUBING?
Multi butted tubing is where the material such as CrMo is thicker in the walls of the tubing in areas that take the most pressure. Which for handlebars would be the bends so you will find most bars have this feature for a longer lasting set of bars.
WHY DO BMX HANDLEBARS HAVE KNURLING?
You might wonder why BMX handlebars have knurling on them where they clamp to the stem. The cross stitched looking pattern helps prevent the bars from slipping when clamped up tight. The reason this is done is becuse the stems are made from Aluminium so the CrMo steel is able to penetrate the softer Aluminium material which binds the 2 materials together for extra grip.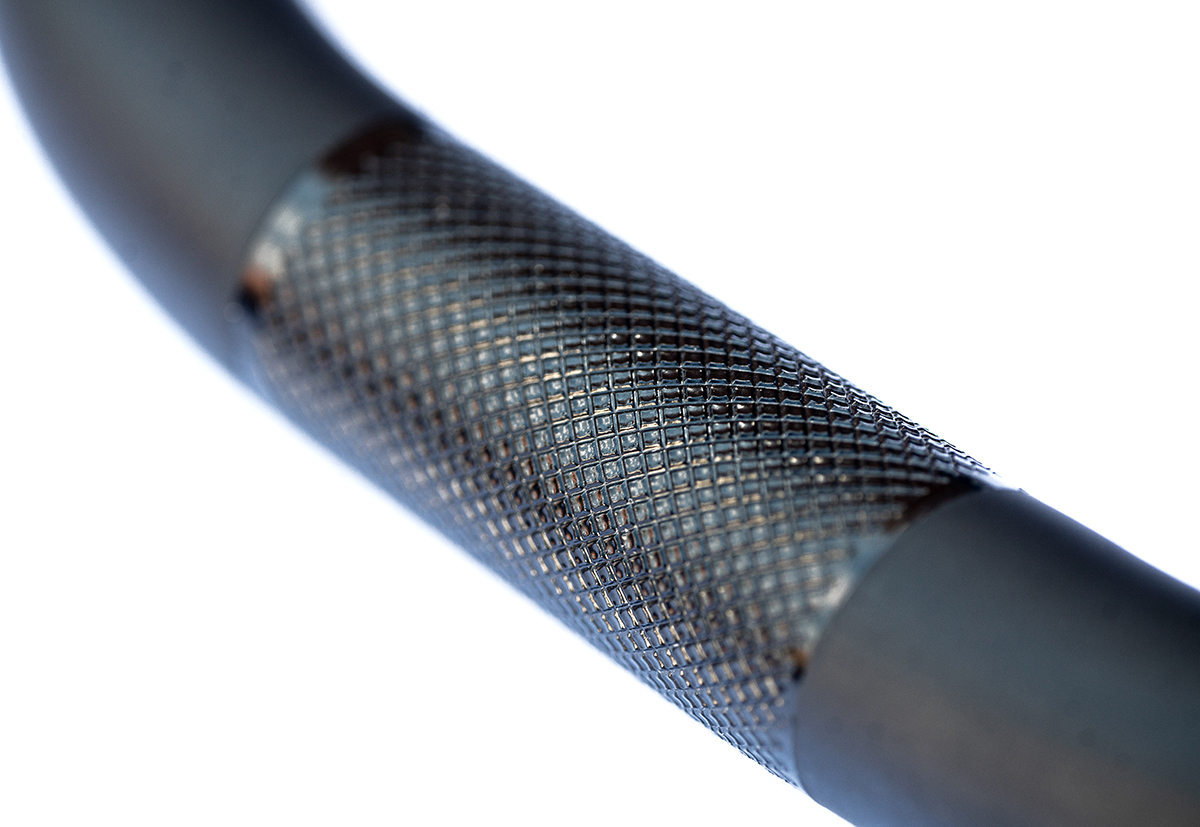 CROSS BAR POSITION
The cross bar position is important for a couple of factors. Firstly it can make or break the look of a set of handlebars, sometimes you'll see a set of bars that is too low or high and it really doesn't look good. The position can also play a part in the overall strength of the bars, for example if the cross bar is too low then it opens up an area for extra leverage that could cause bending, I find this extra important on 4pc bars because they have more welds. You will see on the Colony Tenacious Bars that the cross bar is slightly higher than normal because those bars are large in terms of width and height which is also why they have a thicker diameter tubing used for the cross bar.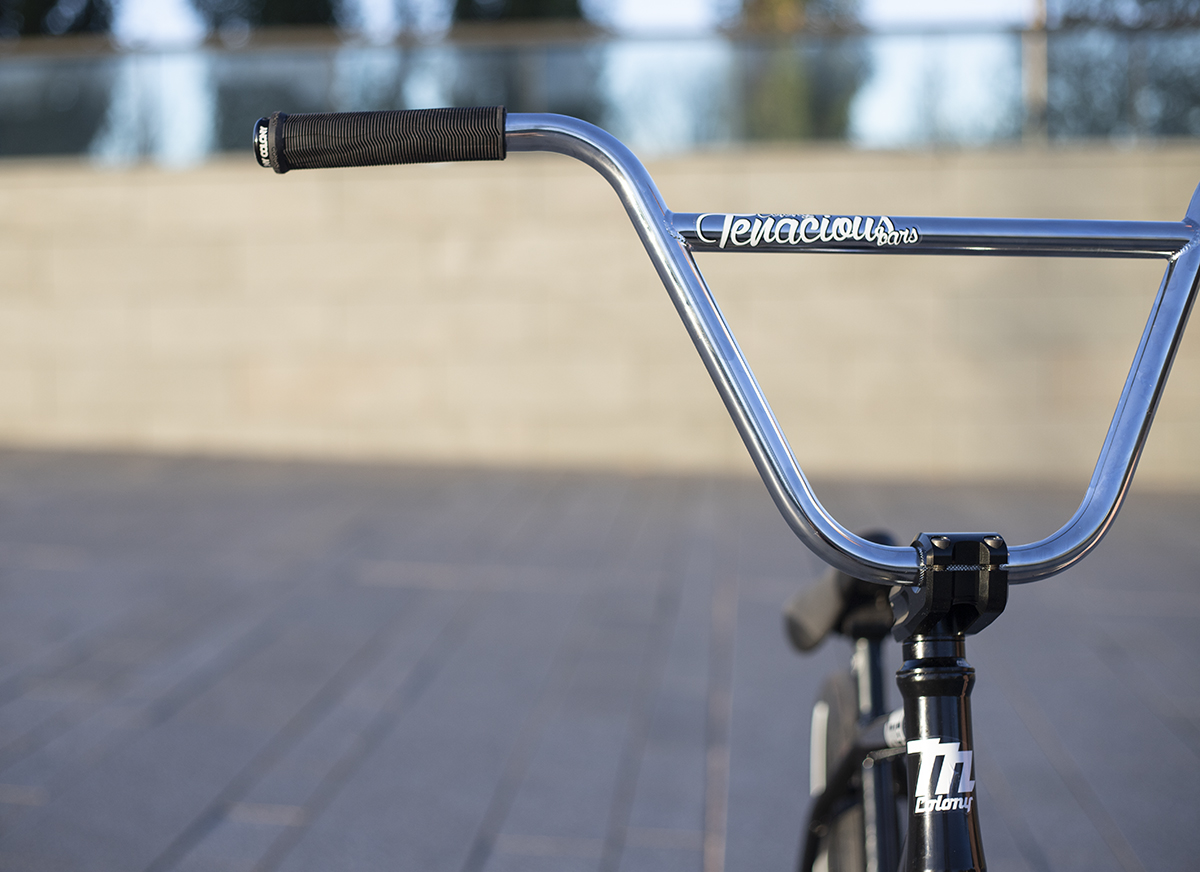 Colony Tenacious Bars
HOW TO FIT BMX HANDLEBARS
The video below gives you a good understanding on how to install your bars.
Something to think about if you plan to cut your bars down in terms of width, just take into account that if you run brakes you can't can't all that much off because if you do, your brake lever may be clamping on near the bend which is not a good thing and wont work as well as it should.
That's pretty much everything explained which should help in your choice for the best handlebars to suit you. You can check out our full range of bars here. If you learn more about BMX Stems then you should read this in-depth article we created.
---
Leave a comment